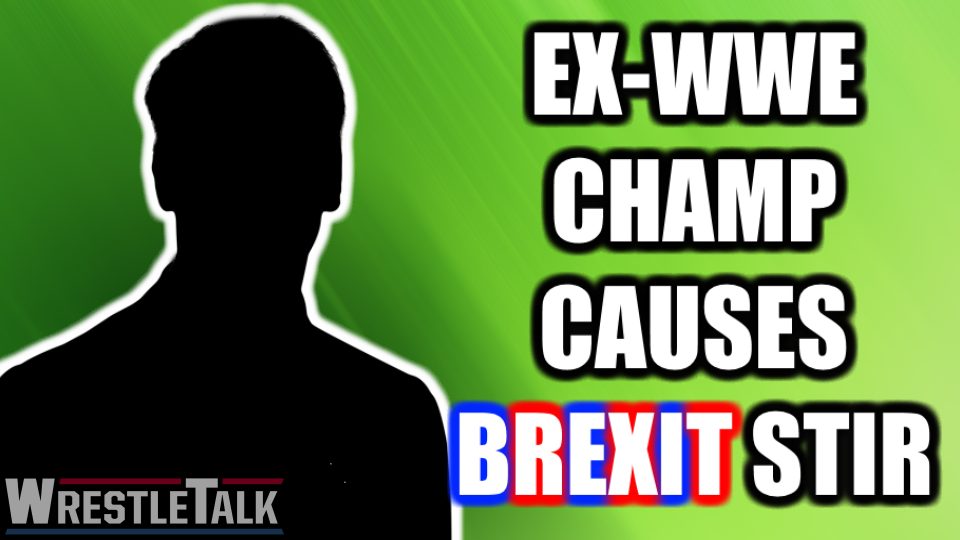 As the British government entered meltdown yesterday over Brexit, one of the UK's biggest campaigners to leave the European Union was chilling out with a former WWE Champion.
Nigel Farage, former leader of the UK Independence Party, visited the home of none other than 'The Wrestling God' John Bradshaw Layfield.
The longest reigning champion in SmackDown history tweeted this photo of himself with the man who was front and centre of the 'Vote Leave' campaign in 2016.
https://twitter.com/JCLayfield/status/1016496755331010560
The tweet from JBL's home in Bermuda came just hours after two members of the British Prime Minister Theresa May's Cabinet – the Brexit Secretary David Davis and Foreign Secretary Boris Johnson – quit because they did not agree with her vision for breaking ties with the EU.
This comes as talks continue between the British government and the EU over Brexit (a slang term for Britain exiting the European Union) which, contrary to JBL's tweet, hasn't actually been "delivered" yet – although a majority of Brits did indeed vote to leave the EU two years ago.
Farage's visit to JBL's home came on the same day that the former politician tweeted that he'd be willing to stand again as UKIP leader unless Brexit was back on track by March 2019.
Farage is a polarising figure (as JBL noted on his Instagram post about the visit HERE) so their summit meeting didn't go down too well with the Twitterverse. Here are some fairly typical responses.
Oh dear. Would expect better from JBL having worked with far more credible politicians when he had Orlando Jordan and the Basham brothers as cabinet members.

— Lawrie Himsworth (@law8rie) July 10, 2018
And…
That man is reprehensible JBL, I hope you have him a clothesline from hell.

— Adam Moss (@adampmoss) July 10, 2018
This guy was impressed though.
https://twitter.com/MaxStephens/status/1016623597404618752