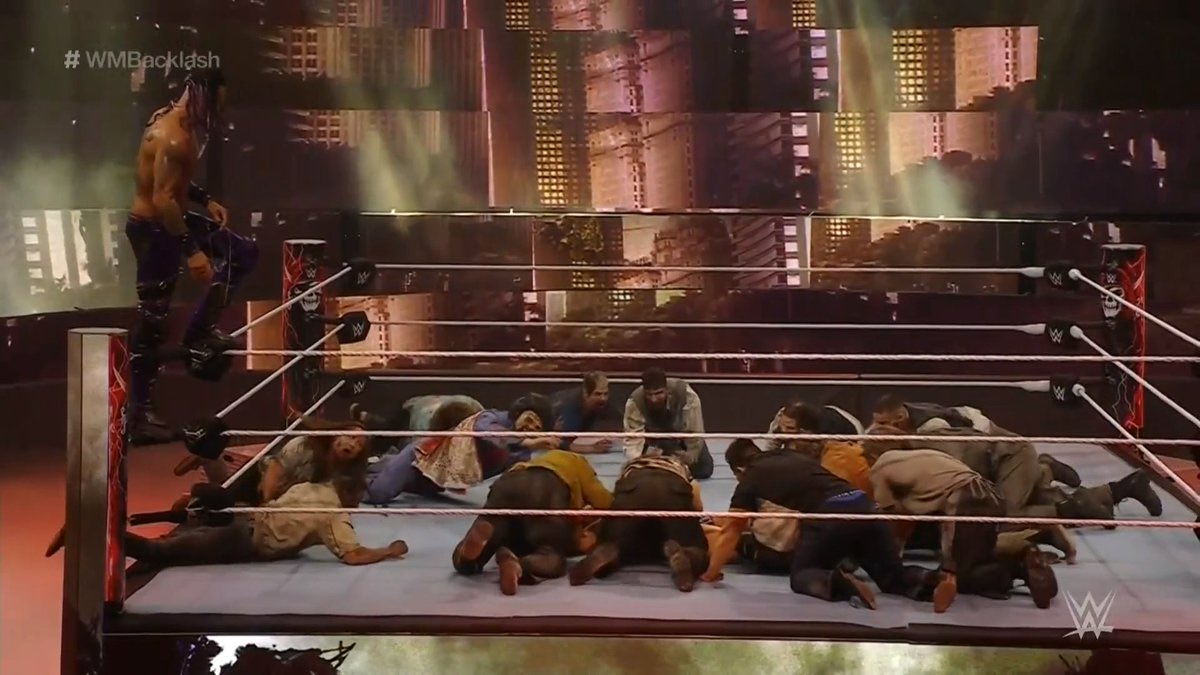 If you didn't watch WWE's WrestleMania Backlash, then you missed a former WWE Champion being eaten by Zombies. Yes, a wrestler was eaten alive by a crew of zombies during the pay-per-view.
The Miz and Damian Priest were supposed to have a lumberjack match tonight on the show. At one point, John Morrison was going to go have a conversation with the lumberjacks to make sure they did the right thing.
#ArmyoftheDead takes over #WMBacklash in the Zombie #LumberjackMatch! @NetflixFilm @ZackSnyder #BrandPartnership pic.twitter.com/EEfFZFRDMr

— WWE (@WWE) May 17, 2021
Unfortunately for him, it turns out the lumberjacks were zombies. Instead of just having wrestlers cosplay as zombies and explain it was to promote Dave Bautista's new Army of the Dead movie, WWE pretended that there were real zombies in the building.
The commentators were forced from ringside because the walking dead surrounded the ring. At one point during the match, Priest and Miz were forced to team up to fight off the zombies.
Once they were able to get back in the ring, Priest was able to get the win. After the match, Priest escaped, but Miz was devoured by the zombies never to be seen again.
What are your thoughts on the above story? Let us know in the comments on Twitter or Facebook.