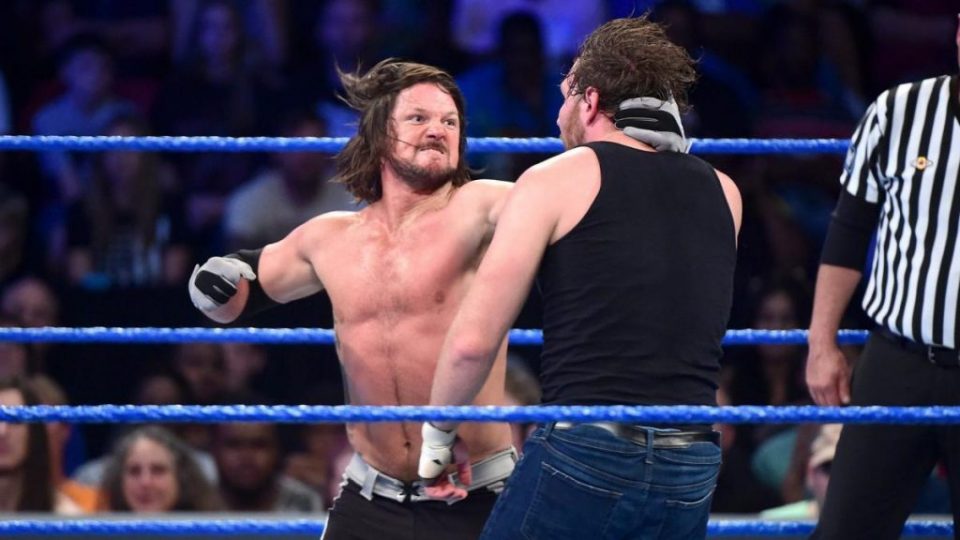 It was reported in the Wrestling Observer Newsletter recently that two-time WWE Champion AJ Styles was still yet to re-sign his contract amidst interest from All Elite Wrestling.
It is now being reported that AJ Styles, who will face Randy Orton at WrestleMania 35 on April 7th, has agreed to a new deal with WWE, putting to bed some of the speculation that Styles was on his way out of the company.
Mike Johnson of PWInsider said:
"All signs are that former WWE Champion AJ Styles has come to terms with World Wrestling Entertainment on a new deal. Styles is now being advertised for May events overseas, facing Samoa Joe.  Styles' current deal was slated to expire next month. We have been told by several sources that the two entities had agreed on all the major points for a new deal.  There are some within the company who believe the new deal has already been signed, but we have not been able to 100% confirm that.  There had obviously been interest from All Elite Wrestling should Styles had chosen to allow his WWE deal to expire."
This is obviously good news for WWE, with Styles' former Bullet Club buddies Matt and Nick Jackson reportedly keen on bringing the former TNA star to AEW. WWE will be relieved that they have been able to keep a talent like Styles, who held the WWE Championship during his second reign for 371 days.
Help support WrestleTalk by making your Amazon purchases through our affiliate link. Click here for the US and here for the UK.