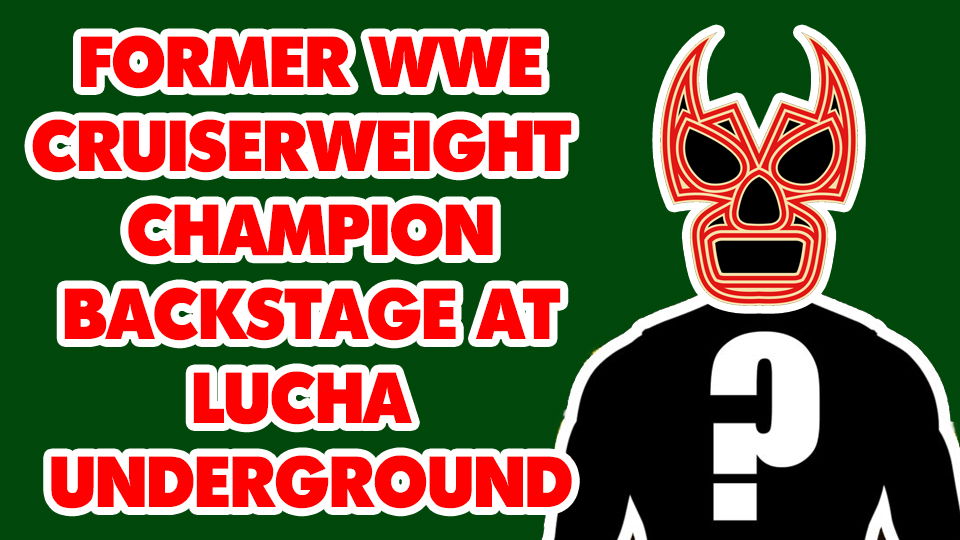 It has been reported on Twitter that the recently released, former WWE Crusierweight Champion, Rich Swann was backstage at the most recent Lucha Underground taping in Los Angeles, California this past week.
Twitter user @socaluncensored tweeted out the news that Swann was at the tapings, which comes just weeks after he was released from his WWE contract after a suspension due to legal issues which were previously reported on.
Rich Swann has been backstage at the #LuchaUnderground tapings this week.

— SoCal UNCENSORED (@socaluncensored) March 3, 2018
Since his WWE release, Rich Swann's name has been appearing all over the world, with him being announced for many major independent shows for The Crash, House of Hardcore and the UK promotion, Southside. Having not signed any full-time deals with any company, his being backstage at Lucha Underground could potentially lead to him signing a contract to appear for them in their upcoming season and any future seasons.
It seems Rich Swann himself wasn't quiet about being backstage at the taping, as he can be seen in a photograph outside the temple, taken by  Twitter user '@WestGhostDesign'.
Hey @GottaGetSwann if you need anything designed please let me know #WestGhostDesign pic.twitter.com/STmhE93yB6

— West Ghost Design (@WestGhostDesign) March 3, 2018
Having reached out to SoCal Uncensored on Twitter they could not reveal their source for this information, but they did confirm that the report is true and he was indeed backstage at the Temple.
Lucha Underground is set to tape again next weekend so Swann could make his debut for the company very soon.