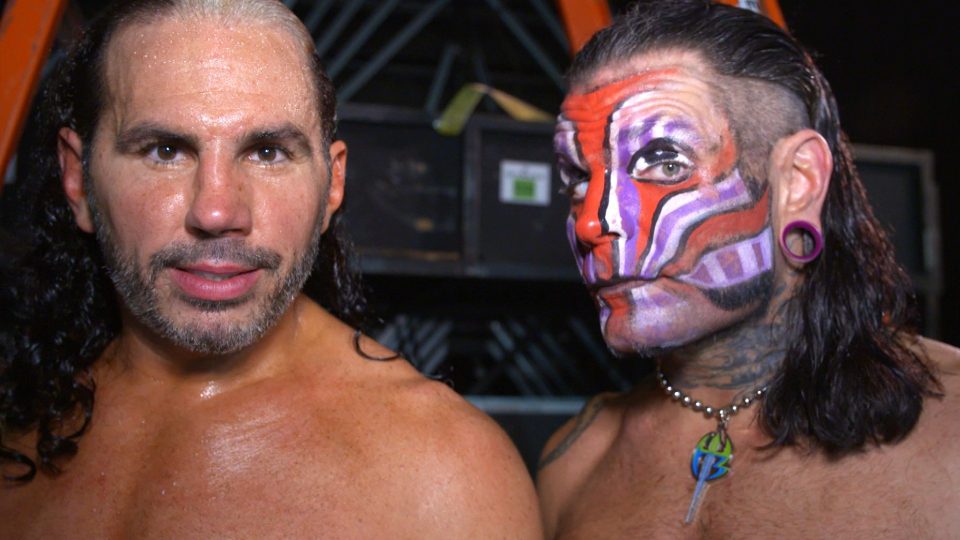 It has been clear ever since they arrived in WWE that company higher-ups view Matt and Jeff Hardy rather differently. It has been clear that Vince McMahon sees a star in Jeff Hardy, but does not in his brother Matt.
This has seemingly been confirmed as a former WWE official has commented on how Vince McMahon really views The Hardy Boyz.
In an interview with Wrestling Inc, former WWE referee Jimmy Korderas spoke about how Mr. McMahon views Jeff Hardy as a star, but doesn't have the same perception of Matt:
"I don't wanna speak for Vince, but it almost felt to me that Vince saw more of a shining star in Jeff than he did in Matt. Maybe that's why… I don't wanna say Matt was held back but he didn't achieve as much as Jeff did. I think he saw more star power in Jeff."
While Jeff Hardy has been at the Performance Center ahead of a potential return to the ring after a series of injuries and legal issues, it seems like Matt Hardy is on his way out of the company.
Despite being offered a role in NXT, Matt Hardy is expected to leave WWE and join AEW when his contract with the company expires this coming Sunday.