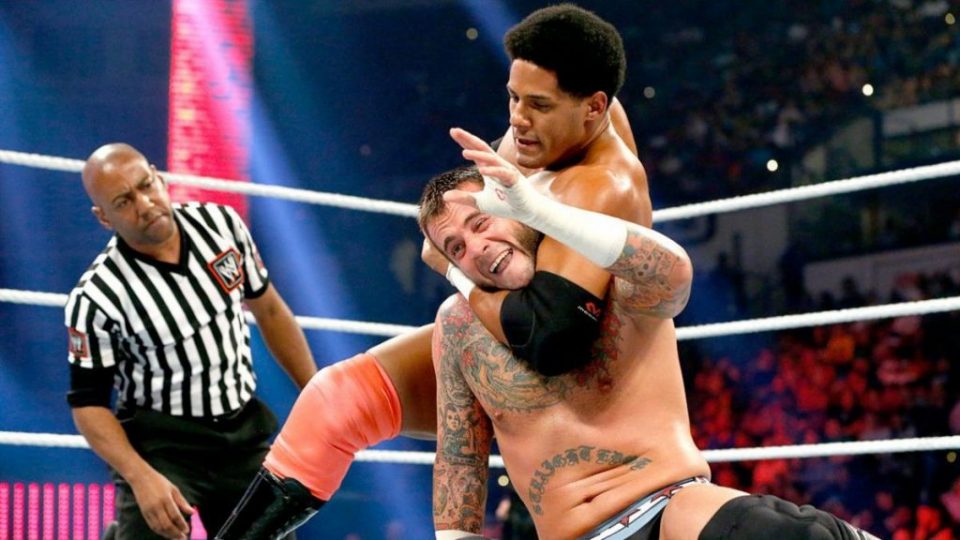 Darren Young was contracted to WWE from 2009-2017. He was part of the first season of NXT back when it was a game show and later debuted as part of The Nexus. He would later hold the WWE Tag Team Championship as part of The Prime Time Players with Titus O'Neil. Darren Young also make history when he became the first wrestler ever to come out as gay while still signed to a major promotion.
https://www.youtube.com/watch?v=IjMHjuET8iM
Speaking to WrestlingInc. Young revealed that he is looking to get back into wrestling and has reached out t0 AEW's Chief Branding Officer, Brandi Rhodes. Young has also revealed that he even texted his fellow former WWE employee about a creative idea he had for himself in AEW:
"I've talked to Brandi, I've sent her ideas about teaming with Sonny Kiss. If no one has ever heard of Sonny Kiss he's an incredible talent. And the story would be like, I'm the big brother, he's the little sister, you know? So no one messes with my little sister Sonny Kiss. I think we could rock-and-roll in AEW as a team. Me, making sure no one messes with him, me having his back, and him wowing the crowd with his athleticism, and me wowing the crowd with my ground-and-pound attack."
However, Young has said that in spite of his efforts, he has not heard anything back from Brandi:
"So I presented the idea to Brandi. I sent it to her and creative, I just haven't heard anything back. Like I said, I'd love to get an answer, as to 'we have nothing for you' so I can just keep it moving, but I haven't gotten anything."
Darren also spoke about his relationship with Cody Rhodes, and how he has a lot of respect for Cody's late father, "The American Dream" Dusty Rhodes:
"Cody and I have been in some matches together, and Cody's always been a cool guy to be around backstage. He might, in a funny, cool way, stir the pot between people, but it's all in good fun. But his dad was very influential in getting me up to NXT and starting at the performance center in Tampa, Florida at the time, with Percy Watson as the Southeast Party Boy. So any time I was around Cody's dad I never wanted to let him down. I never wanted to let Dusty down. Even if I was nervous to do a promo I made sure that I nailed it. I made sure that, even if it did suck, I still tried."
It remains to be seen if we will be seeing Darren Young sign with AEW, but if he does join, who would you like to see him face first in the new promotion? Let us know in the comments.
WrestleTalk recently launched a new segment called "WrestleTalk Radio" where Greg Lambert will be running through the biggest news stories across the whole world of professional wrestling in audio format. Check out the first episode by clicking here.
Issue 9 of WrestleTalk Magazine is available NOW worldwide. Order your print or digital copy or subscribe to the next six issues at this link