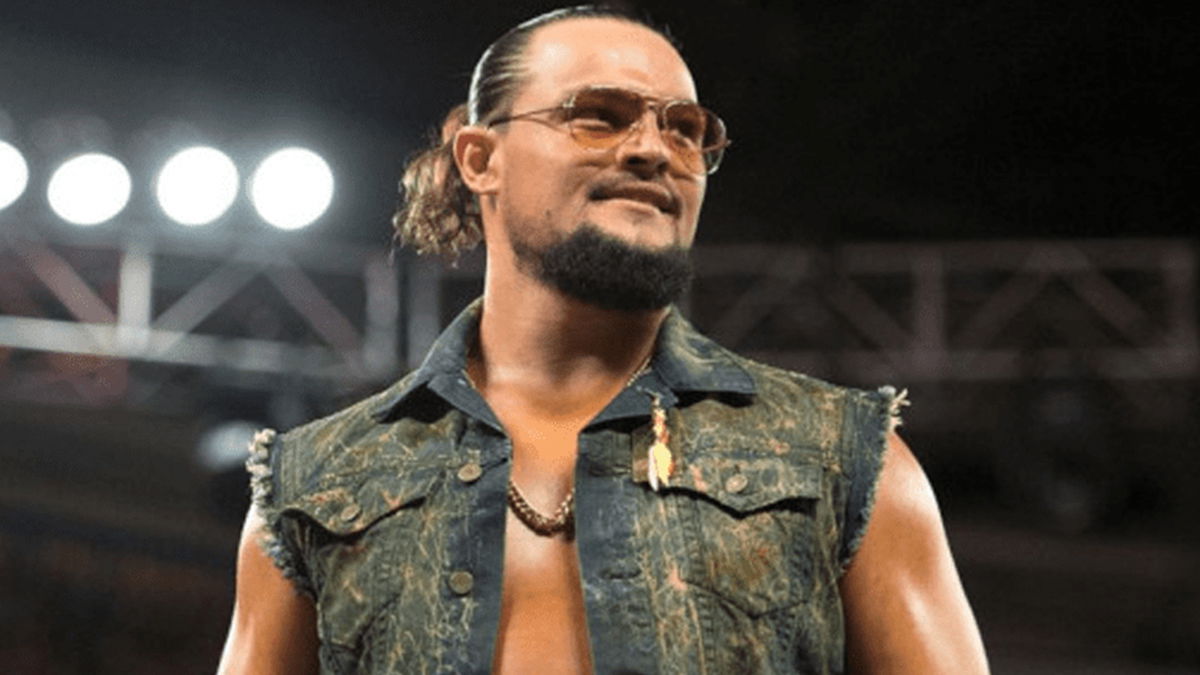 Bo Dallas was the NXT Champion, and his Bo-Lieve gimmick was brilliantly annoying.
Unfortunately however, things never really worked out for Bo on the WWE main roster, and while there were glimmers of hope, for example his run with Curtis Axel in the B-Team, it was clear he was never viewed as anything more than a comedy jobber after leaving NXT.
Since being released by WWE in April 2020, Dallas, whose real name is Taylor Rotunda, has wrestled very few matches, with the most recent coming in November 2019.
Thankfully for fans of his, it seems he is planning to return to the ring soon. Speaking during a virtual signing with Captain's Corner, he said:
"I guess this is a good platform to make this clear. I had no interest — not 'no' interest. I love wrestling, will always love wrestling but for the past year, I have had no interest in trying to wrestle. I've been working on a bunch of other business ventures and doing a bunch of different things that I've wanted to do outside of wrestling. Not saying I'm done with wrestling or that's what I've been saying for the past year and now that I've got that squared away and that's in the works, I can get back to my passion. I will be back in the ring in the next couple of months and that's a guarantee because… I don't make promises I don't deliver on."
During the signing, he was asked about his time in WWE, and whether there were ever any plans to have his team with his real-life brother Windham Rotunda, who is slightly better known as Bray Wyatt. He replied:
Yes [the idea of me and Windham teaming up in WWE was discussed]. I don't know how far I can get into that. Discussed quite a bit and I think if it were in one of me or my brother's favor, it would have already happened. We wanted it to happen since we were Bo and Duke Rotundo in FCW and just going back to an earlier question, what's it like to be in a generational shoes or whatever, that's kind of [how] we both went into this process. We both knew we had to make completely different names for ourselves other than our dad, our uncle, our grandfather and I mean 'Bo Dallas' and 'Bray Wyatt' are nothing like Barry Windham, Blackjack Mulligan and Kendall Windham and that's on purpose and we strived to be different, even from each other even though accidentally, unselfconsciously, we both kind of turned into cult leaders in a weird way.

"That was completely unintentional but, we always wanted to work together for a very long time 'till we both got comfortable enough to where we were like, 'I just wanna be on our own. I wanna be on my own trajectory' and when that happened, we both wanted to be alone and neither one of us were like — he was with The [Wyatt] Family and I was with Social Outcasts and stuff like, we wanted to be together but we wanted to prove ourselves to our families more than anything so we accepted whatever we were given to get past that. Now, we're past that. I think we can both look at both of our careers and realize we've both accomplished enough to be satisfied. I like a lot more singles stuff but like, I'm satisfied. If it ended tomorrow, I've done a lot of good, met a lot of great people and I'm happy with it but I think we both know, us together in doing what we do best together is a completely different formula and something that's never been seen on national TV.

"When we were doing that together, it was before either one of us were on TV and then we both kind of [split] to save ourselves, went down our own trajectories and that's okay because we both still love each other but like now, we're back to a point where we can meet up again and do something we've always wanted to do."
Credit to POST Wrestling for the transcription.
To make sure you stay updated with all the latest wrestling news, add WrestleTalk.com to your Google Discover feed and follow us on Twitter!