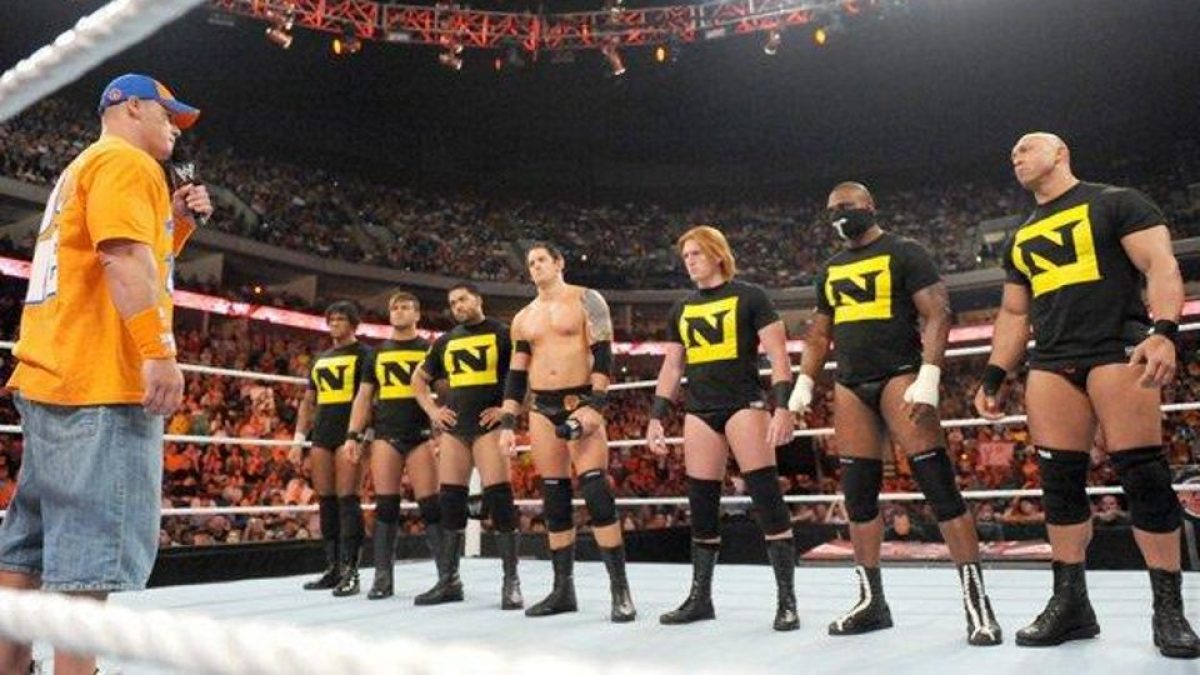 A former WWE performer has discussed scrapped plans for him to lead The Nexus faction on Monday Night Raw.
Speaking on the latest episode of MC! True Long Island Story, Cardona recalled an odd segment where he interacted with the Nexus. Revealing that this was meant to be the first chapter of a story which would see him lead the stable, Cardona said:
"Something happens with, I don't know if they're the Nexus, or the New Nexus or whatever Nexus they are, it's (David) Otunga, Michael McGillicutty/Curtis Axel…well I come out (after their match) with my music, I just say 'Woo, woo, woo. You know it.' And that's it. Nothing happens the next week. They don't tell me, I'm not asking questions. To me, it's like, 'Alright, I get to come out on stage. I get to be on RAW.'

"I later find out, years later, and I haven't found like the script, essentially, where, the first draft, I don't know if it's supposed to be this RAW or the next RAW, where like I become the new leader of the Nexus. But no one ever said that to me before, like while that was all going down. Like no one said, 'Okay, and then next week you're gonna form the new…' I think it was gonna be the 'Woo, Woo, Woo Nexus' or something like that," Cardona said. "But no one ever told me like this was a plan until years later.

"I found out because someone, an ex-WWE writer like held onto the script. So if anyone's listening to this and has that script—now that I think about it, I don't know if I was ever given the script, maybe just told about it. So I would love to read the script and literally read it out loud on the show. So if anybody has that, I would love to figure out what the deal (was), because nobody at the time explained it to me."
Following a number of WWE Network show delays, it was reported that the WWE Untold: Nexus documentary has been shelved.
Cardona was released by WWE in April 2020. Since his departure, Cardona has wowed fans in AEW, IMPACT and GCW. According to Cardona, AEW never offered him a long term contract.
Quote via WrestleZone.
To make sure you stay updated with all the latest wrestling news, add WrestleTalk.com to your Google Discover feed and follow us on Twitter!