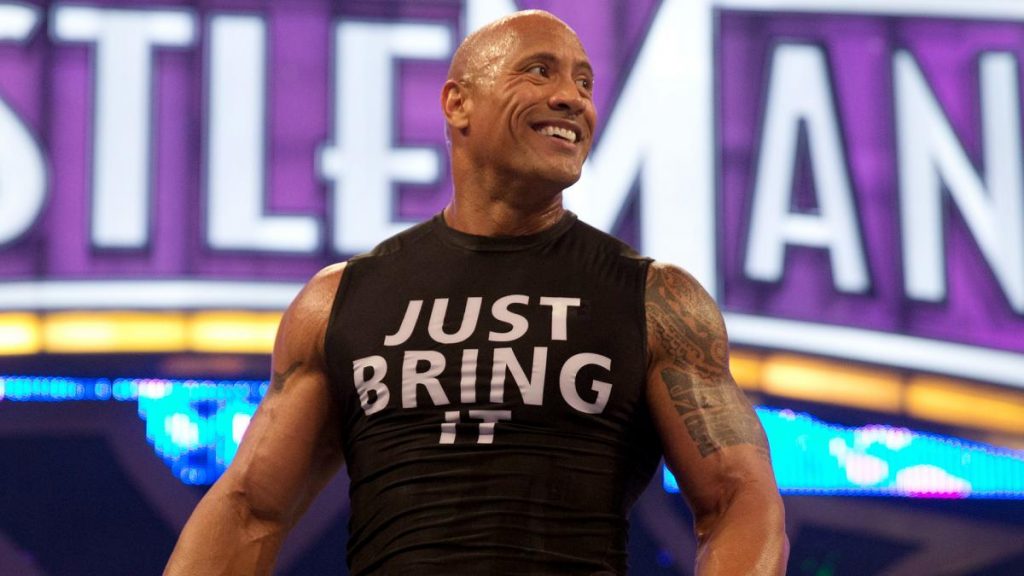 A surprising former WWE star has revealed that they owned "The Rock" name before Dwayne Johnson actually started using it.
One of the most recognisable faces in Hollywood today, Dwayne Johnson was known as The Rock during his time with WWE. An icon of the Attitude Era, The Rock made a name for himself by electrifying WWE fans with his charismatic style.
Ken Shamrock has revealed that Johnson hasn't always had the rights to The Rock name. Speaking to Casual Conversations with The Wrestling Classic, Shamrock revealed that at one point, he owned this moniker.
Noting that he used to go by The Rock during his early UFC days, Shamrock revealed that he allowed Johnson to go by The Rock because he preferred his newer nickname, The World's Most Dangerous Man. Shamrock also explained that he had to grant approval for WWE to promote Lion's Den matches.
Here is the full quote:
"Anything that had to do with the cage or Lion's Den, they had to go through my approval, because I owned all that. I have it in my contract, I own that. In fact, funny story is that The Rock, he was known as Rocky. They had to have my permission to use the name The Rock because I owned Ken 'The Rock' Shamrock. That's what I was known as when I was first fighting in the UFC. They called me Ken 'The Rock' Shamrock so I had that carved out too but anyways, so the cage, the Lion's Den cage and all that stuff so it had to be something that had to be approved by me which I was fine doing, but a lot of the creativity that went into that I think had to do with a lot of the creative writers and the people at the WWF with the weapons and all that stuff but, I came up with the actual slang of the actual cage itself.

Instead of just being a straight cage, I wanted to angle a little bit because that gave us a chance to actually work off that cage, because if it was straight up, you ain't shooting him into the cage because it's — you're gonna get stuck in there, right? So by having an angle, you can run up on it, you do all kinds of gimmicky stuff on there so, there was a lot of creativity that went into that but I was a part of that creativity for sure.

No (I didn't make any money from 'The Rock' name). You know what man? The Rock came up and started using it. Nobody even knew the issue at all. I didn't because I was never kind of — I never liked that, right? Just like when they came up with the dolls that had the lion skin on it with the shorts on it, I owned that. They never asked me to do that, they didn't ask to do that so therefore I own that, so I could've gotten all that too but you know what? I was fine with where I was at. It didn't matter. So, and me and Rocky, we talked about it one time. He didn't even know. He's like, 'Really!?' I said, 'Yeah. Don't worry about it. No big deal.' It's like, 'I'm not gonna do anything for that' so it's like, I'm known as The World's Most Dangerous Man now."
Shamrock made his WWE debut in 1997, the same year that Johnson started using The Rock name. Previously known as Rocky Maivia, Johnson joined The Nation of Domination, changing his name during his heel turn.
The Rock interestingly made a brief appearance during IMPACT Bound For Glory 2020 to induct Shamrock into the IMPACT Hall of Fame.
The Rock is the current highest-paid actor in the world. His latest project Young Rock takes a light-hearted look at Johnson's upbringing, featuring key moments from WWF in the early 1980s.
Quote via Ringside News.
What are your thoughts on the above story? Let us know in the comments on Twitter or Facebook.