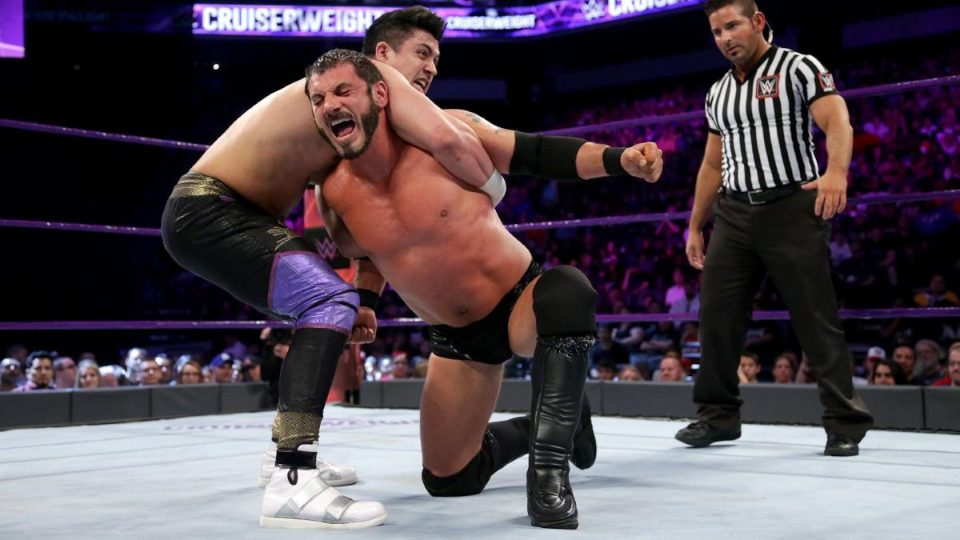 In a recent interview with Journal Sentinel, former WWE star and Impact Wrestling World Champion Austin Aries said that he received a six-figure contract offer at the end of 2018, but he turned it down.
"Really, since I left Impact Wrestling – some people say controversially – I've been really laying low.

"I've had contract offers. Even after (Impact) there was a six-figure contract on the table at the end of last year that I politely declined."
Naturally, he didn't say who the offer came from. Let the speculation commence!
Back at Bound for Glory last year, Aries lost his Impact World Title to Johnny Impact in the main event, but made headlines for no-selling the finish and going off on one at fans at ringside.
Soon after that, it was revealed that he had quit the company.
Earlier this month, Major League Wrestling announced the signing of Aries, which the Greatest Man That Ever Lived would discuss in the same interview:
"MLW had contacted me previously about maybe wanting to come in and do some things with them, but it wasn't the right timing. I just decided for the first half of this year just to reset. I'm also in the mindset that at this point in my career, I don't really want to work for anybody. But I will work with anybody.

"Then I actually reached out to MLW and I said to them, 'Hey guys, I know we talked a few months back and you had expressed some interest. It wasn't really the right time.' I said, 'You're going to be in my hometown. That interests me.' I'm not motivated by money and I never really had been. I'm probably not motivated by a lot things that people think I am.

"But this was an opportunity to come back home and see my family and see my friends. That, to me, had a value that probably trumped anything creatively or monetarily, you know?"