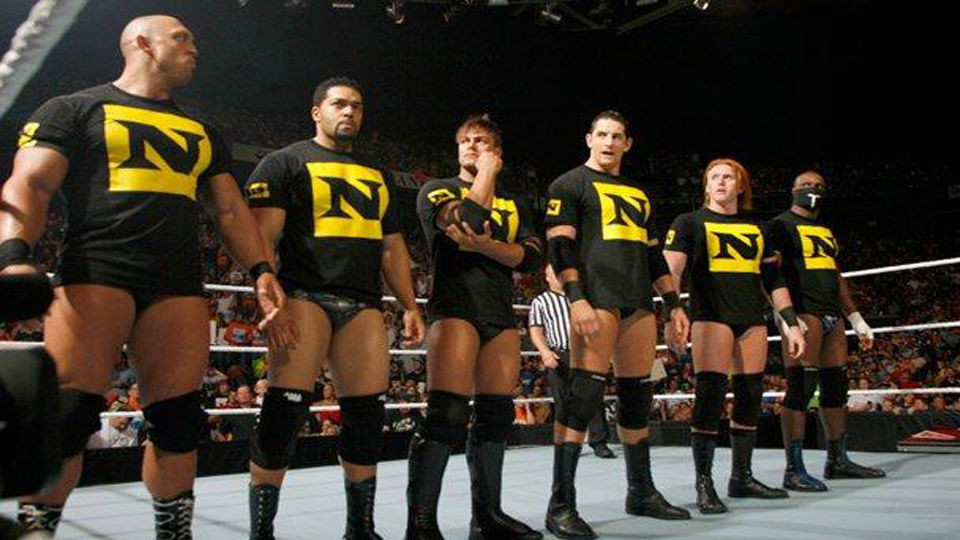 A former WWE star and member of the original Nexus has said that the group was set to return to WWE for WrestleMania 36 last month.
Nexus was originally made up of the eight contestants from season one of NXT when it was a gameshow. They were: Wade Barrett, David Otunga, Daniel Bryan, Skip Sheffield (Ryback), Darren Young, Justin Gabriel, Heath Slater and Michael Tarver.
The group debuted on Raw in 2010, ambushing a match between John Cena and CM Punk, and running roughshod over everything and everyone they could find in one of the hottest debuts ever. Bryan was actually fired by WWE for getting carried away and strangling ring announcer Justin Roberts with his own tie.
Darren Young, who is also a former WWE Tag Team Champion as a member of the Prime Time Players, said on the VP Show that Nexus was set to return for 'Mania, adding that the return wasn't for the main show itself but actually for Axxess, which of course didn't happen because of the coronavirus pandemic. He also added there was potentially some content for the WWE Network planned.
It was also noted that not all former Nexus members would have been involved, likely due to their individual relationships with WWE, being unable to travel currently, and other reasons.
PJ Black AKA Justin Gabriel has hinted that something had been in the works previously too, so it's possible that a Nexus reunion in some form could be happening at some point in the not-too-distant future.