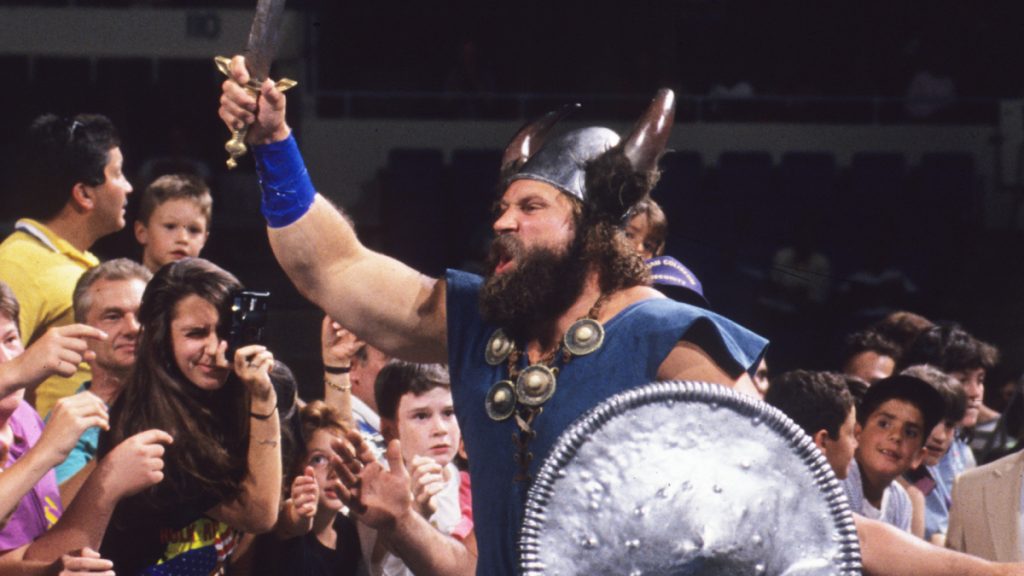 According to reports in The Minnesota Star-Tribune and PWInsider, former WWE star The Berzerker (John Nord) has been sentenced following several arrests over the past decade.
Nord was last arrested in March for DUI and had his license cancelled having previously been revoked.
Although the prosecution pushed for the 59-year-old to serve four years in prison, his sentence puts him on five years probation, will see him placed in restrictive housing and will be banned from driving.
One of the reasons for Nord's sentence was because he has been diagnosed with ALS and requires treatment and assisted-living facilities for the rest of his life.
Nord was a minor star for the WWF in the early 90s under his Berzerker gimmick, which was loosely based on the late Bruiser Brody.
The Berzerker was mainly a lower midcard act but he did gain a degree of notoriety in 1992 when he attempted to stab The Undertaker with a sword on an episode of Superstars.
Nord also spent time in the AWA, AJPW and World Class Championship Wrestling. He finished out his career in WCW working under his real name before he retired in early 1998.