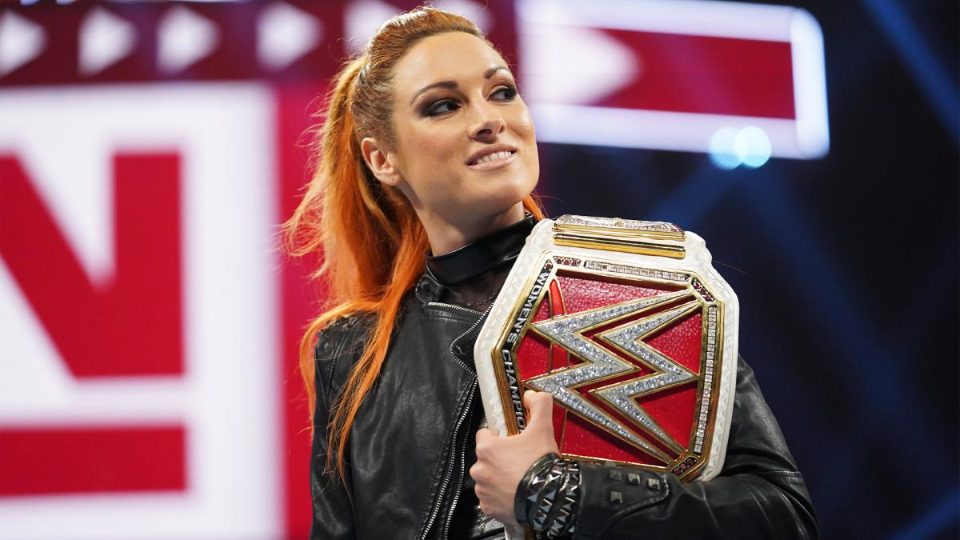 During her appearance on WWE Backstage this week, Raw Women's Champion Becky Lynch said that the next step for the development of women in WWE was to stop referring to them as women.
After some confusion online, the former NXT star took to Twitter to clarify exactly what she meant on the FS1 studio show.
— The Man (@BeckyLynchWWE) January 23, 2020
Very soon after Lynch's comments, it was reported that WWE will be renaming the NXT Women's Championship, now simply referring to it as the NXT Championship.
This divided opinion online, with some fans suggesting that it will now be confusing with two championships in NXT having the exact same name.
Someone who is seemingly unhappy with the change is former NXT UK star Jazzy Gabert. Gabert, who is often referred to as the Alpha Female, took to Twitter to ask if she also needs to shorten her name to just 'Alpha'.
Am I'm still allowed to call myself ALPHA FEMALE or is it just ALPHA now? I'm confused! Is being a female now a bad thing?

— ????? ?????? (@Jazzy_Gabert) January 24, 2020
Gabert, who revealed exactly why she left WWE in an exclusive interview with WrestleTalk.com's Andy Datson earlier in the week, questioned if being a female was now considered to be a bad thing.