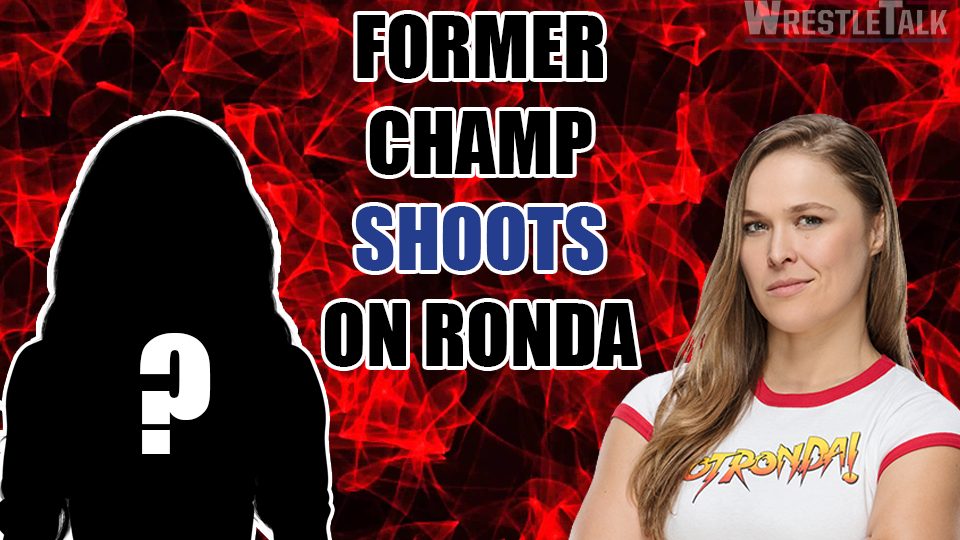 When Ronda Rousey appeared in WWE at January's Royal Rumble pay-per-view, the crowd lost their minds. She was arguably the biggest name in MMA and now she was one of the biggest names in professional wrestling without competing in a single match. Her mainstream appeal brought new eyes to the sport. Unfortunately, some already flourishing in the industry didn't take too kindly to the rookie.
One who took umbrage with the 'Rowdy One' was none other than former WWE Women's Champion Sasha Banks. In a recent interview with Brian Campbell on the In This Corner podcast, however, the 'Boss' explained how even she can't argue with what we all now know:
"When I first heard she was going to be here I was a bit like, 'That's not really fair.' But she has proven that she belongs and I'm really excited for her to be here with us. Man, I'm a big fan of her.

"She has been killing it. She has proven all the doubters wrong, and it's so crazy to see her matches. I'm in shock; I'm in awe. I loved her match at WrestleMania. I loved her match at Money in the Bank, and I definitely think she's one to watch. I can't believe Money in the Bank was only her second match. I am so impressed, and I hope that I get to wrestle her in the future. I'm so excited for her career in WWE, and man, she really has been killing it.

"To me, when I watch that match at Money in the Bank, I believed every single thing that she took. I believed that she was in pain — and probably she really was. She was entertaining. For me, I feel like she gets it, and I think it's because she was a fan growing up. She knows what our audience wants to see, and she makes me feel everything that she's going through. I think that's one of the hardest things about being a WWE superstar, which is making people feel whether she's hurt or not."
Rousey's legitimacy and mainstream celebrity have seen her immediately pushed into the main event scene in WWE. It's understandable that some may have been disheartened by her introduction to the company. However, there's no denying how well she has adapted. Yes, the former UFC Champion's promos need some work but give her a quality manager – *cough* Paul Heyman *cough* – and that rumored WrestleMania 35 headliner will be ripe for the picking… not in the way Rousey is for her husband #neverforget.
What are your thoughts on Ronda Rousey? Is she ready for the main event scene? Let us know in the comments below or on Twitter here. You can also join us on Discord to chat with Oli, Luke, the magazine team, the website writers and each other here!