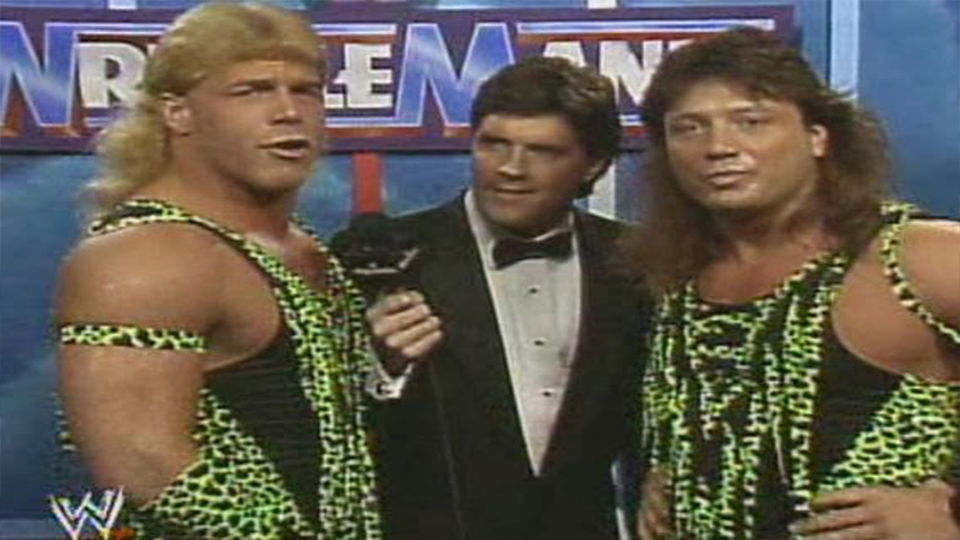 Marty Jannetty has had a very troubled past. He has had a history of drug, alcohol, and sex issues, but now he has admitted to yet another bizarre problem, voyeurism.
Jannetty took to Twitter on May 4th to let the world know that he had been peeping on his neighbour and subsequently lost his phone.
https://twitter.com/1MartyJannetty/status/1124642720167940098?ref_src=twsrc%5Etfw%7Ctwcamp%5Etweetembed%7Ctwterm%5E1124642720167940098&ref_url=https%3A%2F%2Fwww.ringsidenews.com%2F2019%2F05%2F05%2Fmarty-jannetty-confesses-to-voyeurism-after-losing-his-cell-phone%2F
The former member of The Rockers has tweeted several incoherent messages since this occurred. However, none of them have mentioned his act of voyeurism or whether or not he has found his missing phone. Marty Jannetty has been offered help numerous times over the years, however his demons continue to plague his life.
Jannetty last appeared in WWE in October of 2009 when he lost to The Miz on Raw. At the time, Miz and John Morrison were feuding over which of them were the Jannetty of their former tag team.
What are your thoughts on Marty Jannetty these days? Let us know in the comments below, on Twitter or on Discord!