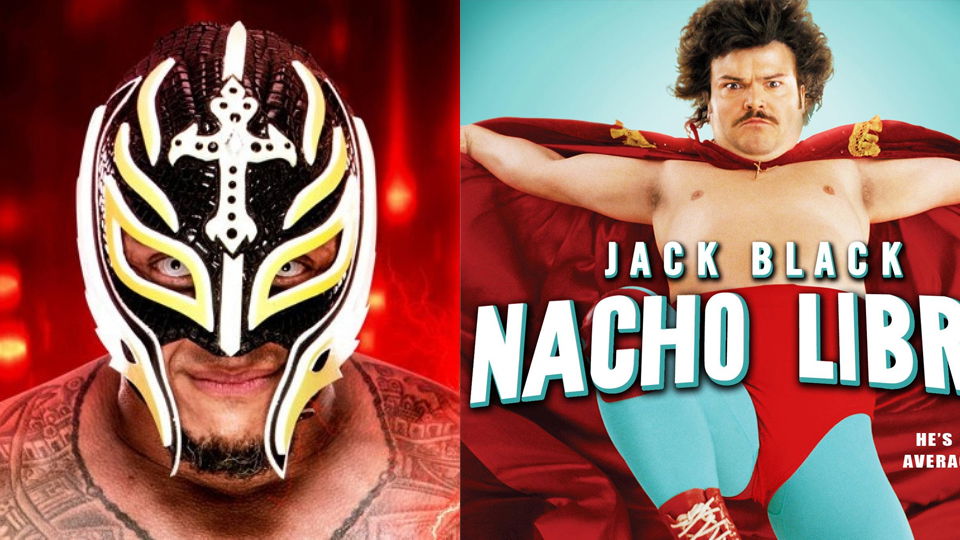 In order to push the fact that SmackDown Live will be moving to FOX on Friday, October 4, WWE is having its stars appear on other FOX show to promote the switch.
The latest of these guest appearances was Rey Mysterio, who was in the crowd for the Minnesota Vikings vs. Oakland Raiders NFL game yesterday. The Luchador was shown on the big screen, at which point one of the commentators proved that he knew literally nothing about wrestling.
BOOYAKA BOOYAKA@WWE Superstar @reymysterio in the building for the @Vikings game today! pic.twitter.com/kOTHkl8c8s

— FOX Sports (@FOXSports) September 22, 2019
If you didn't hear that, he said: "Rey — he's here! Look at him! He's in his mask he's like a luchador like Nacho Libre."
Truly inspired commentating. There are endless similarities between wrestling legend Rey Mysterio and Jack Black's 2006 comedy character Nacho Libre.
And yes, Rey Mysterio is "like a luchador", you are quite right. In fact, it's almost as if that's exactly what it is, and that he doesn't walk around without his mask on in public.
The producers will probably do better next time to brief commentators on what to say, rather than allowing people without any knowledge of wrestling to make moronic comments like the above.