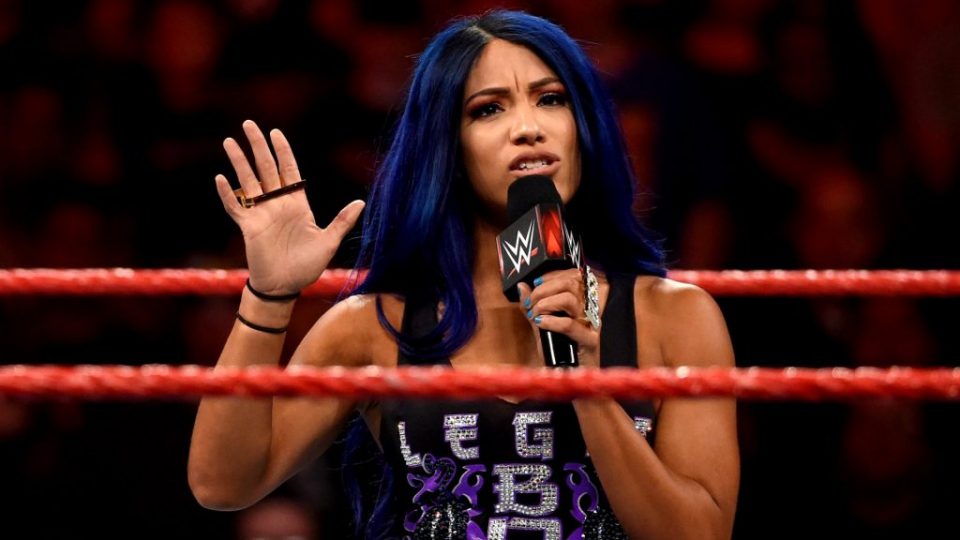 Either Sasha Banks is going in a very different direction with her career, or FOX has just wonderfully botched her name during an advert for Friday Night SmackDown.
Due to SmackDown being on FOX, it gets plugged a lot during other shows, and unfortunately not all the hosts are all that familiar with the WWE product.
As you'll see from the video below, WWE seems to have introduced a new character called "Sasha Shanks", which could be Banks coming to the ring with a small knife, I guess.
Will the real Sasha Shanks please stand up? pic.twitter.com/SmsOA6pwW7

— Jessi Davin (@jessithebuckeye) December 29, 2019
Whoops. Might want to check your script again, buddy.
The botch was of course picked up immediately by people on social media, many of whom want to see this mysterious Sasha Shanks in action.
I know Bayley & Sasha BANKS would never lose. It must be because of this Sasha Shanks person that they lost, whoever that is ☹️ pic.twitter.com/jJ1BH8vWZE

— BayleyMedia FAN ACCOUNT NOT BAYLEY (@BayleyPamBayley) December 30, 2019
Thom revealing that it was actually Sasha Shanks who stabbed John Cena in a nightclub during his feud with Carlito lmaoooooo https://t.co/Nya7igcu9V

— aj to remember (@heyheyimAJ) December 30, 2019
We'll have to see whether Shanks debuts this Friday.