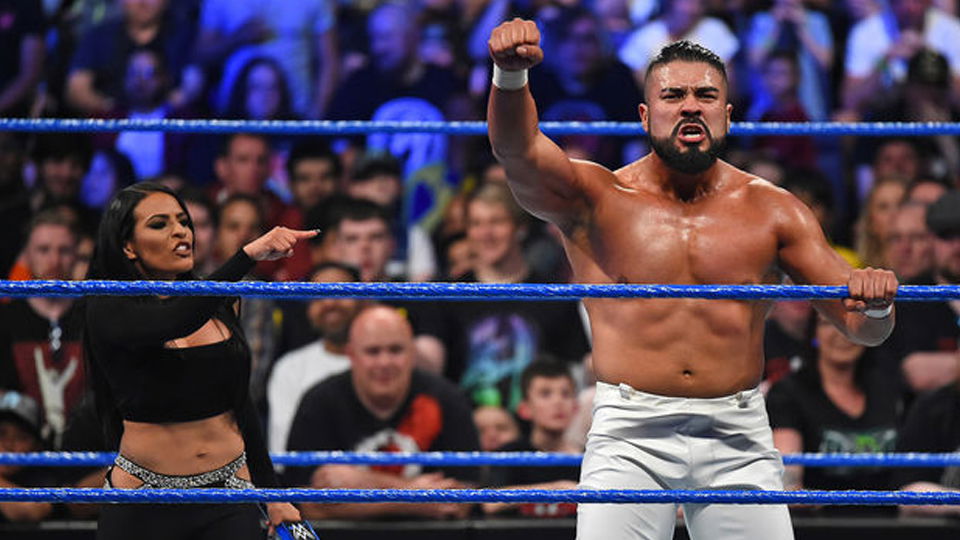 Yesterday it was reported that not only were Samoa Joe and Cesaro moving to Raw, but Aleister Black, Andrade and Zelina Vega were switching to the blue brand in return. What was especially surprising was the move of Andrade and Vega to Smackdown, as they had only arrived on the blue brand the week prior as part of the Superstar Shake-Up.
At the time, it was reported that the reason behind this move was because Charlotte Flair, who resides on Smackdown, was unhappy at being separated from her real-life boyfriend Andrade. The company try to keep married couples together, so when the former NXT Champion and his manager Zelina Vega moved back to Smackdown, Vega's husband Aleister Black was moved to Tuesday nights too.
However, PWInsider is reporting that relationships were not the main reason behind the switch, but actually FOX. Smackdown is set to move to FOX Sports in October 2019, and the network is said to have specifically requested that Zelina Vega and Andrade were drafted to Smackdown ahead of the move later this year.
FOX is said to have wanted Hispanic stars on the show, with Rey Mysterio previously behind featured heavily in the promotional material for Smackdown's move to the channel. It has also been previously reported that FOX wants to showcase Latino stars as part of their FOX Deportes Spanish language station. This explains why Andrade and Zelina Vega were drafted from Raw so quickly after leaving Smackdown.
Issue 9 of WrestleTalk Magazine is available NOW worldwide. Order your print or digital copy or subscribe to the next six issues at this link