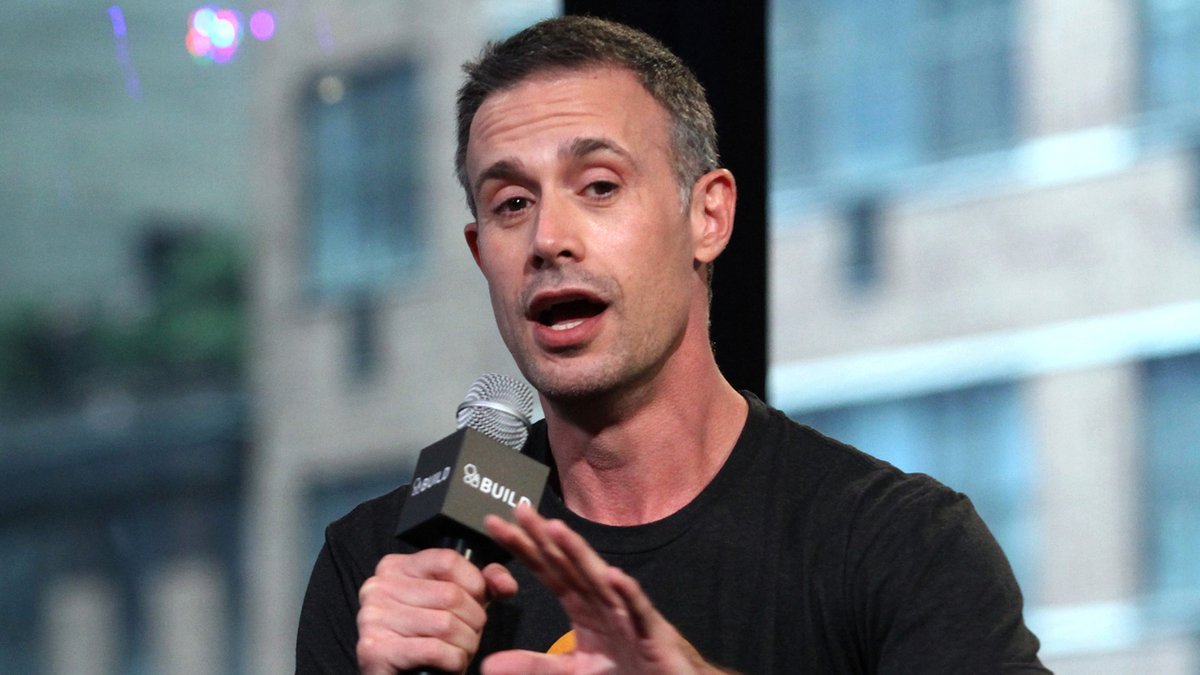 Depending on your age, Freddie Prinze Jr. might be a teen heartthrob, Fred from the Scooby-Doo movies or possibly soon, independent wrestling promoter.
On his podcast, Wrestling with Freddie, Freddie Prinze Jr. opened up about his experience in Hollywood, continuing to try and merge his love of wrestling with his experience in mainstream entertainment but being met with continual resistance.
Freddie Prinze Jr. shared the story of attempting to pitch two different wrestling shows, one centered on the world of women's wrestling and another surrounding comedic, theatrical wrestling, and was met with fierce opposition from those in the industry.
Freddie described feeling surprised that execs couldn't wrap their minds around the appeal of wrestling which lead him to one very provocative conclusion: he just needs to go into business for himself.
Freddie Prinze Jr. described his ambitions, saying:
"So to go in there and get just shot down universally time and time again, it's very, very frustrating to the point where, like, my dream is to have my own wrestling federation one day, right? Like, that's my final retirement project. I had to change my whole perspective on it, which was, I have to have enough money for two years of failure. I'm going to let it fail for two years while constantly working to build bridges, open up connections, find homes for it, to the point where it can finally start financing itself, paying the wrestlers themselves, providing insurance for the wrestlers, things like that. Things that I feel are important. If it can't, then I'll fail in that venture, and I'll move on to something else. But that's what's necessary in order for me to try and jump into this train.

"I don't want to compete with WWE or AEW. I just want to kind of have my own thing and have it on smaller channels, smaller networks, have it be a SAG show, so that they're all Screen Actors Guild. That's what SAG stands for. Then they can have some insurance for as long as that union lasts. I'm sure there's some scheme to bust that one up if it's still there.

"I went back to work. I'm excited for it. I'm putting together my little wrestling piggy bank. I'm putting some money in there for the next year and a half, a little over a year and a half, and then I'm going in on my indie wrestling brand."
Freddie Prinze Jr. worked for WWE creative twice, once in 2008-09 and again 2010-2012 and was closely linked to Vince McMahon, frequently riding on his private jet to shows.
Transcription via WrestlingNews.co
To make sure you stay updated with all the latest wrestling news, add WrestleTalk.com to your Google Discover feed and follow us on Twitter!