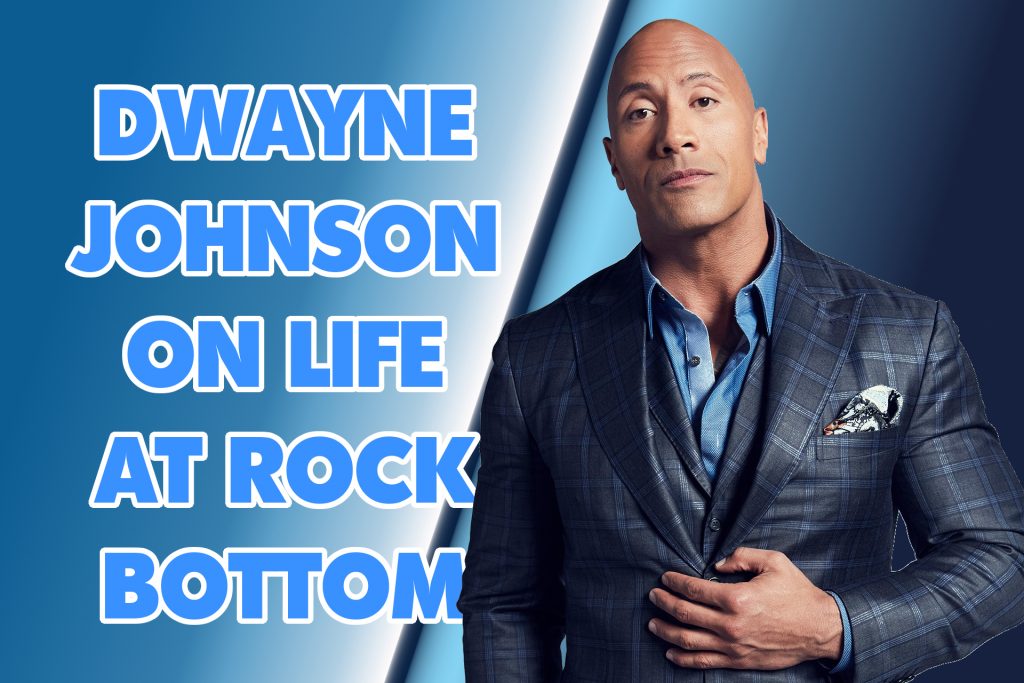 The Most Electrifying Man In Sports Entertainment, Dwayne "The Rock" Johnson, has truly done it all.
He is a Royal Rumble winner; a multiple WWF/WWE World Heavyweight Champion, Tag Team Champion and Intercontinental Champion; he's headlined WrestleMania, he's "The Trailblazin', Eyebrow-Raisin', Jabroni-beating, Pie-eating, Heart-stoppin', Elbow-droppin', People's Champ!"
And his wrestling career is only half of the story. Over the years, The Rock has also established himself as one of Hollywood's most sought after movie stars, appearing in multiple blockbusters with an ever expanding repertoire: whether it's the action packed intensity of "Fast And Furious" or doing voice acting for children's movies like Walt Disney's incredibly successful "Moana", or even fighting giant monsters in the big-screen adaptation of popular video game "Rampage", (let's hope it's better than "Doom") he's done it all. In 2016 he was voted People Magazine's sexiest man alive, and a year later he found himself getting honored on the prestigious Hollywood Walk Of Fame, which not bad for a 45 year old.
Literally, he's achieved so much in his life and has worked incredibly hard to get where he is today, it's inspiring to hear about how he battled depression throughout his childhood — and came out victorious in the end.
In a recent interview with UK's Express newspaper promoting the up-coming release of "Rampage", he admitted times were incredibly hard during his teenage years.
"Struggle and pain is real," he said. "I reached a point where I didn't want to do a thing or go anywhere. I was crying constantly."
Following an eviction from their apartment at the time, he goes on to speak of the attempted suicide of his own mother, Ata Maivia, right in front of his very eyes. "She got out of the car on Interstate 65 in Nashville and walked into oncoming traffic," he recalled. "I grabbed her and pulled her back on the gravel shoulder of the road."
He added, "What's crazy about that suicide attempt is that to this day, she has no recollection of it whatsoever. Probably best she doesn't."
This incident, on top of his dreams of becoming a professional football player being shattered by injury and the breakup of a romantic relationship at the time, led to a very dark period in The Rock's personal life. "That was my absolute worst time," he said.
It's not the first time The Rock has talked openly about depression. Back in 2015, he recorded a personal video for Oprah's Master Class, urging people to understand that they are never alone, that it's okay to talk about your feelings and that there is no shame reaching out and speak to someone when you are in need, as it could ultimately save your life.
It's sad to think that, while suicide and depression has affected many of us in some way shape or form, it takes the tragic loss of another for us to find the courage to speak out. Incredible people like Robin Williams, Chris Cornell and Chester Bennington have lost their lives because of suicide and the world is now without their brilliance. Luckily The Rock battled through it and he's able to motivate and encourage the millions (and millions) around the world today.
If you would like to or need to speak to somebody, about depression, anxiety, or anything that you're having difficulty going through in life, PLEASE contact the Samaritans, they are there for you and WANT to help you. We at WrestleTalk want to help too; so don't be afraid, it's okay to talk to someone.
Free Phone: 116 123 (UK & ROI)
Email: jo@samaritans.org
Write To: Freepost RSRB-KKBY-CYJK, PO Box 9090, STIRLING, FK8 2SA