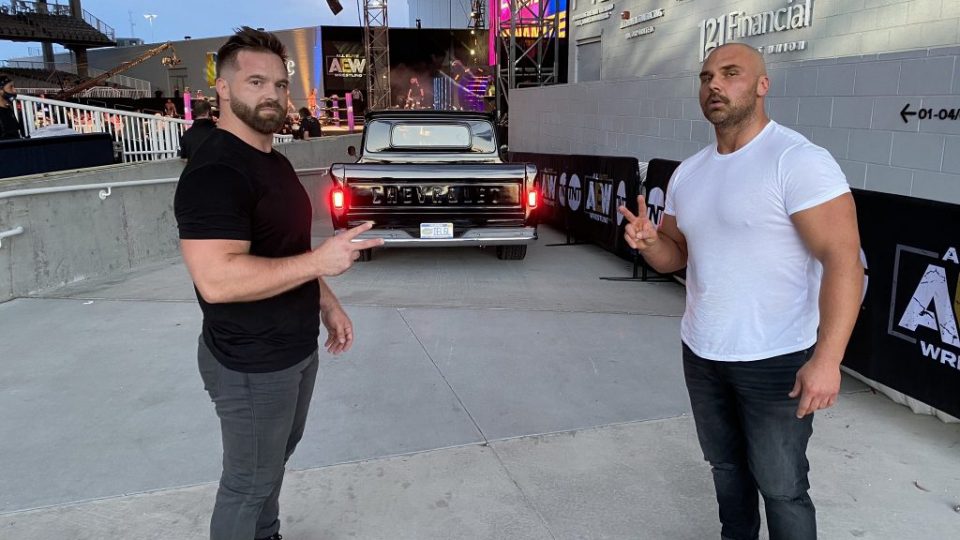 Dax Harwood and Cash Wheeler officially debuted for AEW on May 27, 2020, and as expected have cemented themselves as one of the top tag teams on the planet.
FTR, formerly known as the Revival, had a long-running Twitter feud with the Young Bucks, a feud which will likely result in some wonderful matches in the coming months and years.
However, speaking during an interview with Wrestling Inc. the duo admitted that AEW Vice President Cody Rhodes recently said something that rubbed them the wrong way. Cody suggested that FTR's matches were rehearsed before live shows, something they took great exception to.
"I have never – in over 15+ years in this glorious business – have I ever practiced a wrestling match. For Cody and The Young Bucks to say that we were practicing for weeks, that was a little too much for me. So the FTR thing – whatever – but don't try to discredit our legacy."
They also admitted that while a lot of fans seem to think the duo have been best friends with the Elite for years, this simply isn't the case.
"I think that the perception is that we have been friends with these guys for years and we were okay with them doing that. We've had discussions with them and discussions with Cody as well. When they first started the whole FTR thing, that really didn't bother us as they're trying to make a name for a couple of guys who are carrying tag team wrestling. For so long they carried tag team wrestling – I'll give them that. But then here comes two 5-foot-10 North Carolinians who don't have to go out there and do 'Too Sweet' and superkicks and all that nostalgia stuff. We go out there and work and we grab the audience's attention. I think they got a little jealous of that and that's okay, as I said, we've had discussions about that."
Strong words. When they finally clash in the ring, it's going to be juicy.