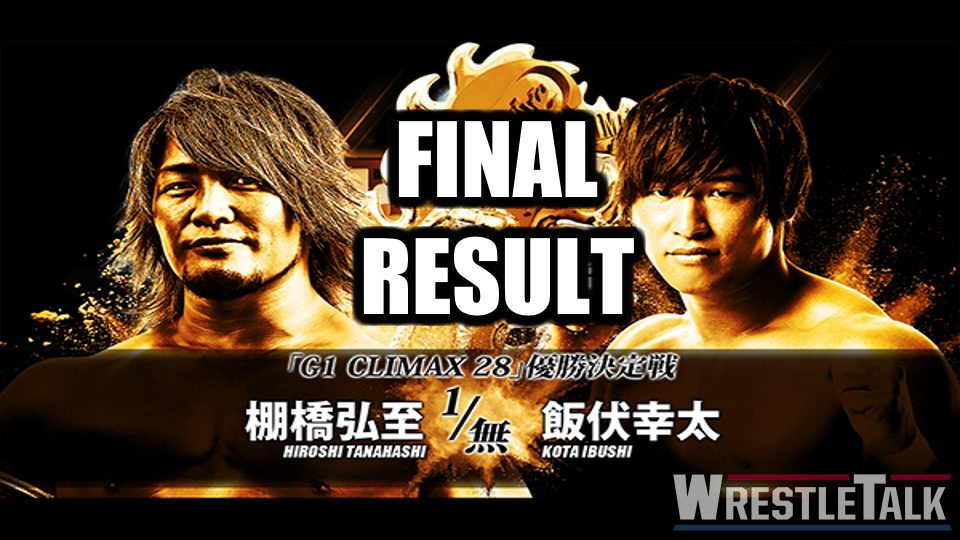 The G1 Climax finals took place on August 12 in Budokan Hall. Frankly, there wasn't a lot to say about the under-card, so let's get to what you all wanted to read about.
And of course…
***SPOILERS***
Hiroshi Tanahashi vs. Kota Ibushi
https://twitter.com/totaldivaseps/status/1028566110721978368
Hiroshi Tanahashi pinned Kota Ibushi in what was quite possibly the greatest match this writer's ever seen. It's so hard to top what has been such a stacked G1. From Ishii's wars with Goto, Ibushi, and Omega, to Omega's five-star bouts with Naito and Ibushi, the final needed to really be special to steal the whole tournament.
Thankfully, Hiroshi Tanahashi is just so damn special.
The 'Ace' throughout this entire tournament has been working safe, psychologically sound matches without any dangerous spots. This stood in such contrast to Omega and Ibushi, who were practically killing themselves night in and night out to steal the show. You would think that Tanahashi would bring Ibushi back to Earth and force him to wrestle his kind of match.
But Tanahashi is selfless. He let Ibushi do everything to him. In the end, Ibushi looked like an absolute world-beater, performing the most dangerous of moves on a battered, middle-aged Tanahashi. There were so many moments I gasped and screamed as Ibushi tossed around and abused Tanahashi's body.
https://twitter.com/totaldivaseps/status/1028567218651623426
And of course, the crowd were eating it all up. Despite Ibushi being a heavy fan favorite, all the Budokan wanted to see was the 'Ace' do it one more time, and they erupted as he made his comebacks. You hear cliches all the time about how a match is great because of the atmosphere, but here, that description is apt. From Shibata in Tanahashi's corner, to the Budokan building, to the stakes involved, to the story going into the match between the competitors… man, you just can't manufacture the feelings going in. This was the perfect combination of emotional weight and investment, and it all culminated in such a beautiful fashion.
https://twitter.com/totaldivaseps/status/1028572414370824194
It was a long and emotional tournament, but now we have our Wrestle Kingdom main event: Hiroshi Tanahashi vs. Kenny Omega for the IWGP Heavyweight Championship. Of course, that could always change as we approach the fall. After all, Tomohiro Ishii finally made his challenge to Omega for the title, and Jay White has a win over the Ace.
But I think it's safe to say in all likelihood we have our Tokyo Dome main event. What lies ahead for Ibushi, Kazuchika Okada, and Tetsuya Naito? When will we see Chris Jericho again? All these questions and more will be answered over the coming months, and WrestleTalk will be here for you to cover it all.
Related Content
How many times did you cry watching this match? A lot, I bet. If you did, let us know in the comments, or on our Twitter. You can also join our Discord server to chat with fans and all your favorite WrestleTalk personalities.