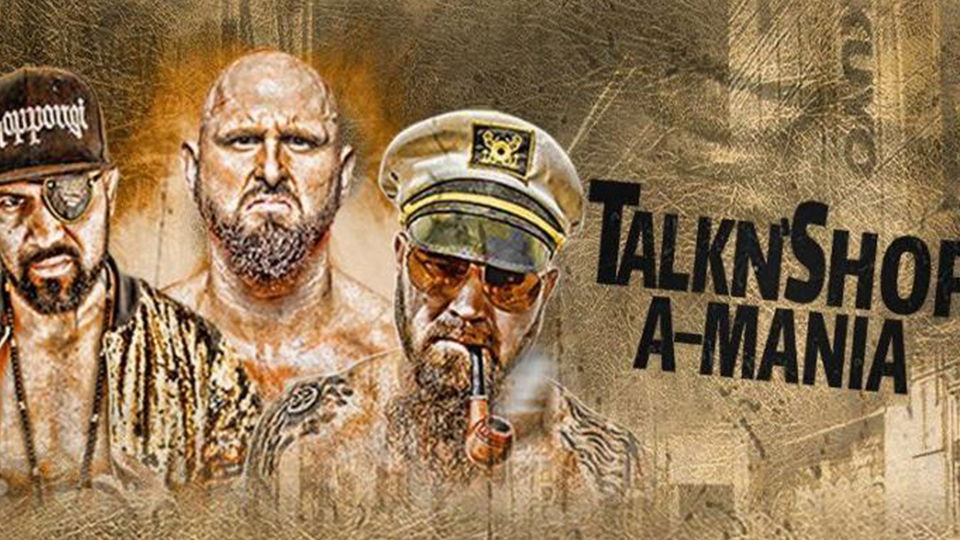 The first Talk N Shop A Mania event took place on August 1. The wildly outlandish event was the brainchild of Karl Anderson and Doc Gallows, and now they are running it back one more time.
Gallows and Anderson recently announced that the sequel to their first event will be taking place on November 13. The pair made the announcement on Talk is Jericho where Gallows challenged Anderson to a Ball for a Ball match. Here is the quote, courtesy of Fightful:
"Friday, November 13, Talk N Shop A Mania 2. I'm announcing it live, on Talk Is Jericho. I'm coming for you 2 Badd, it ain't going to an Eye for an Eye, it's going to be a Ball for a Ball match. Bury me alive, I'm gonna rip your f***ing nutsack off,"
This was done in character as Gallows' character Sex Ferguson challenged Anderson's Chad 2 Badd.
The first show was dubbed 'The Worst Pay Per View Ever' in the marketing. While that may have been a stretch, it goes to show the comedic nature of the shows themself. It goes without saying that the sequel will likely follow the same tone. You can check out our recap of the first event here.
Were you a fan of the first Talk N Shop A Mania? Let us know on Twitter!