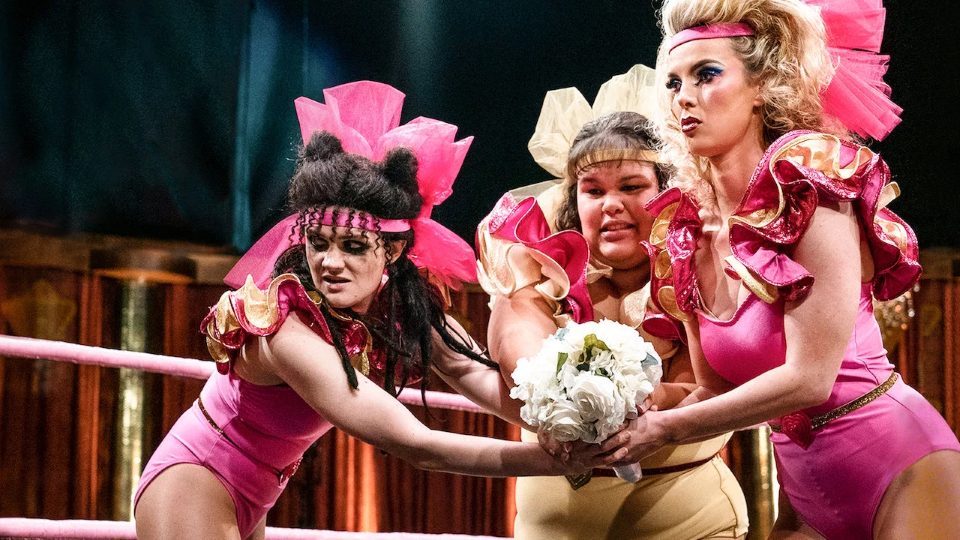 It has been announced that GLOW – the series based on the Gorgeous Ladies of Wrestling promotion of the '80s – will be returning to Netflix for a fourth season, but unfortunately, this will be the last.
GLOW tweeted out the following announcement and trailer:
All good things must come to a GLOWing end. We're coming back for a fourth and final season! pic.twitter.com/FPLiAzLdZ5

— GLOW (@GlowNetflix) September 20, 2019
The season will be 10 episodes long, but no dates have been revealed as of yet. Early expectations suggest the summer of 2020.
The show stars Alison Brie, and has featured many stars of the wrestling world such as Brodus Clay, Joey Ryan and Chavo Guerrero.
Brie herself posted the following statement on Instagram:
https://www.instagram.com/p/B2o8Rmcnc85/
"Excited to announce that GLOW will be back for a fourth and final season! I wish I never had to say goodbye to these characters, but I am so grateful to get one more round with our incredible team. You better believe we're GLOWing out with a bang!"