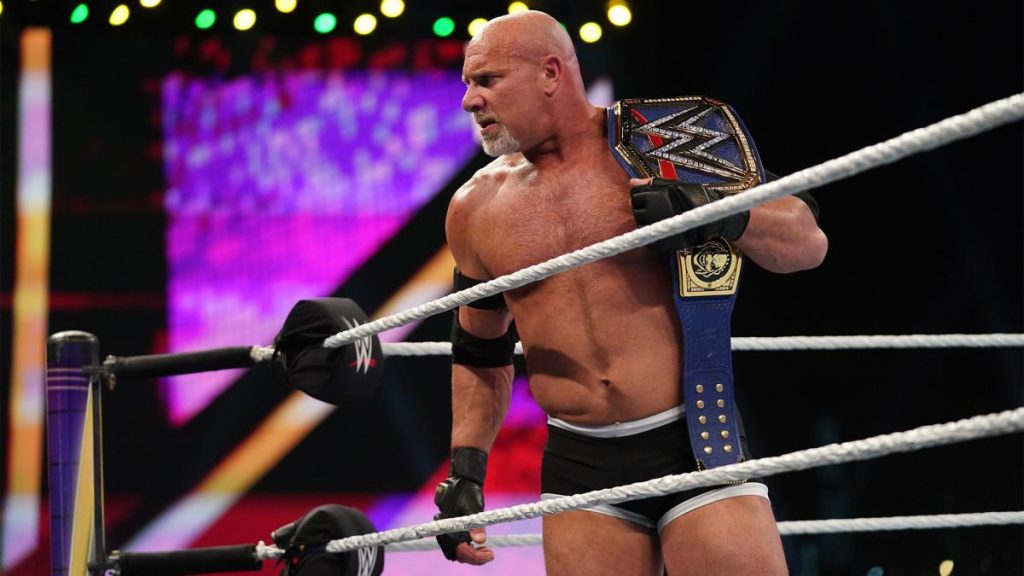 In what was the most controversial moment in WWE of 2020 (which is saying something), 53-year-old Bill Goldberg defeated the undefeated Fiend to win the Universal Championship in a matter of minutes.
The result sent shockwaves through social media, with fans once again questioning why they trusted WWE to book the Fiend properly in the first place.
Since the victory, Goldberg has been all but silent, but he appeared on yesterday's "The Bump" to address the controversy surrounding his victory.
"I'd love to see them do it, at any age, let alone 53. I answered a phone call and I did whatever I could do to get ready in a short period of time and provide a little bit of Goldberg out there, and fortunately I was able to do it and I'm just looking forward to the next one (WrestleMania 36) because I get four weeks instead of three to prep for this one.

"The fact is, if I get a phone call and if I believe I can still do what I did back in the day and bring it to at least an acceptable level, then I'm not going to say 'no.' I'm a defensive lineman, I'm a meathead by trade. So if you give me a challenge, I'm going to take it…I'm just honoured and privileged to be looked upon as somebody who could complete the job. We all know it's a young man's sport and we all know you've got to push the younger talent and that's our future and if its my job to go in and destroy and/or push people, then that's what I do. I owe it to the business."
I mean you can't exactly blame him. If someone offered me loads of money to wrestle a really quick match I'd probably do it, and it's not as if he does the booking.