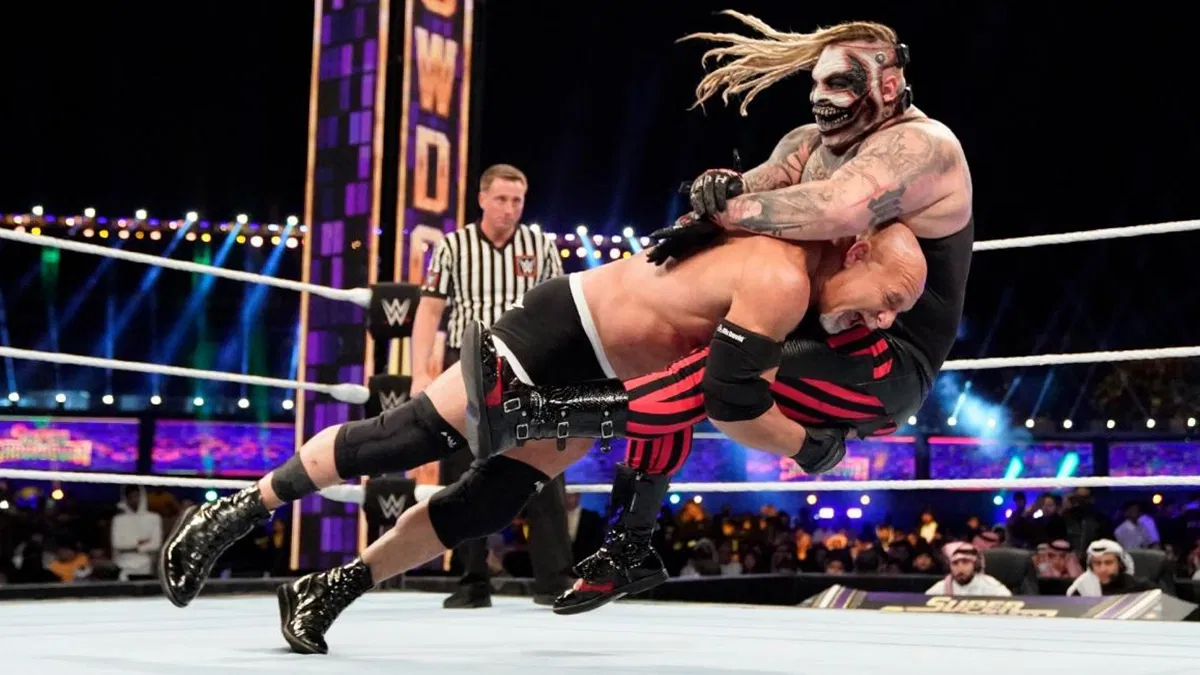 One of the most criticised WWE booking decisions of the past few years was WWE's choice to have Goldberg defeat the undefeated Fiend Bray Wyatt for the Universal Championship at the Super Showdown event in Saudi Arabia in 2020.
The match was reportedly set to see Wyatt retain the championship, before the finish was changed to instead have Goldberg capture the championship, with rumours spreading that Goldberg personally requested that he go over.
However, Goldberg spoke about the match in a new interview with SHAK Wrestling, where he denied having anything to do with the finish of the match changing, and that he flew over to Saudi Arabia knowing he was going to lose.
He said:
"Let's put it this way. I've never said anything that wasn't true in the wrestling business. I'm a talent and I do what the boss tells me to do. I flew to Saudi Arabia knowing I was going to lose. Then somehow it changed and the finish was different. It surely wasn't me because it's an extremely selfish move to do. Number two: truly it wouldn't be about the business. It would be about myself. Number three: who the hell am I as a part-time guy to come in and demand anything? Truly, I'm not. Vince gave me opportunities that maybe I didn't deserve in the past. I owe that man just about everything."
Goldberg carried on, doubling down on the fact that he didn't change the finish of the match, and that he'd like to see Bray Wyatt face-to-face to make sure he knows that wasn't the case.
He said:
"First and foremost, I've never said no to putting anybody over. Maybe back in WCW I didn't agree with putting [Chris] Jericho over or something like that. If I can remember correctly because I didn't think it was time for the character [Goldberg] to be involved in any comedy. But not in a million years in that Fiend situation in Saudi [Arabia] would I have done that. No way in hell. I'd love to see him [Bray Wyatt] face-to-face and make sure there is not one percent of his being that believes that I changed that match. That's the first time I've actually been able to defend myself in that situation."
Goldberg also recently spoke about the grudge that Bret Hart still holds against him for the kick he delivered back at Starrcade 1999.
transcription via WrestleZone
To make sure you stay updated with all the latest wrestling news, add WrestleTalk.com to your Google Discover feed and follow us on Twitter!