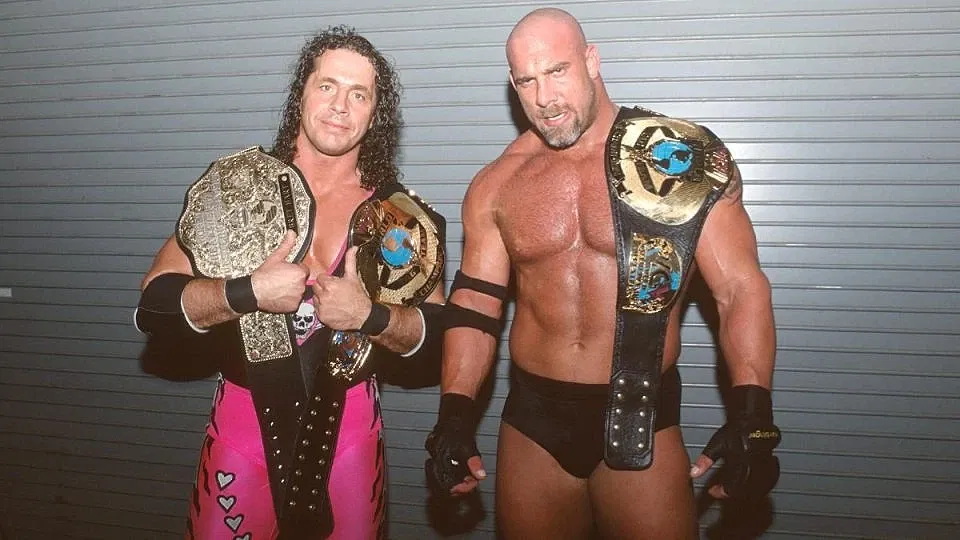 WWE Hall of Famer Bret Hart's wrestling career was effectively ended back at WCW Starrcade 1999, when he received a concussion following a kick from Goldberg.
Bret has been rather outspoken since the incident, expressing his distain for Goldberg following the incident, branding him as 'unprofessional', among many other things.
Goldberg recently spoke on the Michael Kay Show, where he was asked about the incident and how he feels about Hart still holding a grudge against him for all these years.
Goldberg responded:
"Yes. As Goldberg the character and Goldberg the human. When an accident happens and you tell your side of the story and nobody believes it, especially the person who is negatively effected by it, yeah, it sucks. I will take it to my grave. I'm sure he will never forgive me. What else can I say? I said I was sorry and that it was unintentional and it was the furthest thing from my mind a million times. Of the million times, he's come back with, 'Yes, it was intentional, he's a punk, he didn't know what he was doing, he ruined my career.' It sucks. You can lead a horse to water and shove their face in the damn water, but you can't shove it up their esophagus. If you can tell, I'm pretty pissed off about the fact that he still harbors it. It sucks. I truly believe that it shows what a human being I am that I can forgive people for accusing me of something that is not true,"
Goldberg wrestled his last match back in February, when he was defeated by Roman Reigns at the Elimination Chamber event in Saudi Arabia.
transcription via Fightful
To make sure you stay updated with all the latest wrestling news, add WrestleTalk.com to your Google Discover feed and follow us on Twitter!