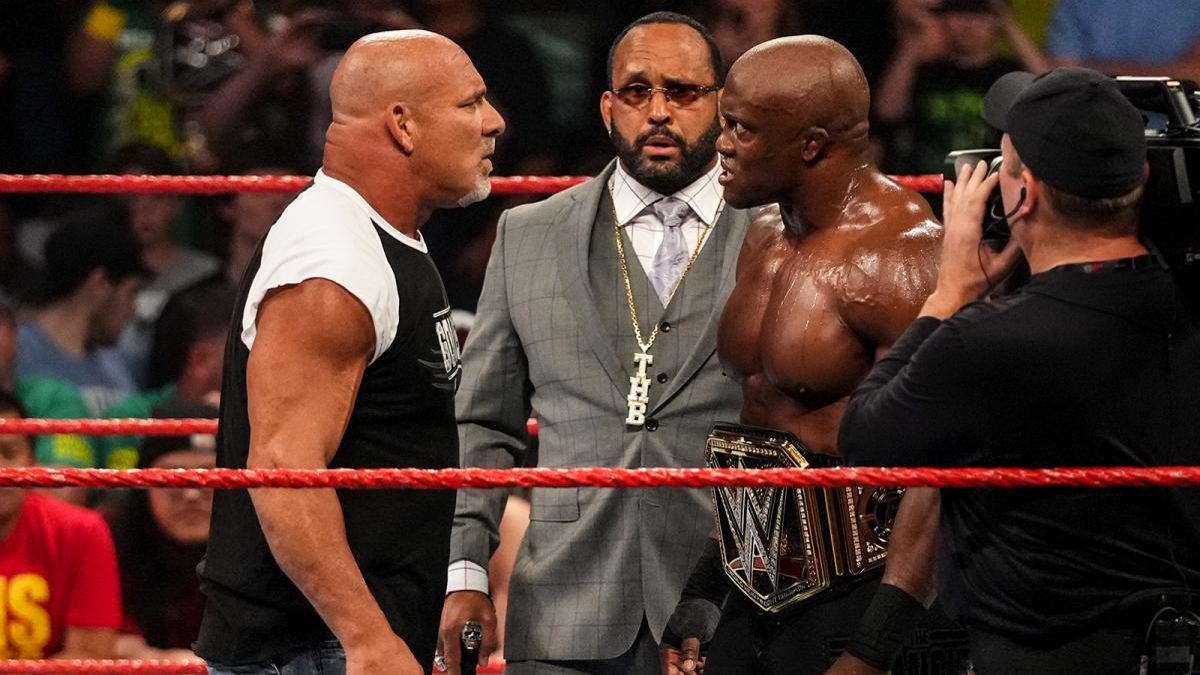 WWE Hall of Famer Goldberg recently made his return to WWE on the July 19 episode of Raw, confronting WWE Champion Bobby Lashley after his victory over Keith Lee.
While the match has not been officially announced by WWE just yet, Goldberg himself expressed his excitement for the upcoming title match on the CarCast show, stating he feels more prepared for this match than the match he had with Drew McIntyre at the Royal Rumble.
Goldberg said:
"I'm thinking Godzilla versus the geriatric King Kong. The fact is there will not be much… not a lot of technique, not a lot of aerial moves I would think. You know, it's just two big monsters doing the old school telling the story in a wrestling ring. You know, good versus evil at this point in my career and I keep coming back sparingly. I don't know who's good versus evil. I guess we're both evil on this one but, hey man, like I said, the guy's (Bobby Lashley) been spearing people for ten years, trying to copy my move. Now the other night he does the Jackhammer on TV and I just don't understand why these guys make me come out of retirement to teach 'em a little respect so, this time they gave me eight weeks so Lashley's gonna be pissed off about that one because I'll be doubly ready this time. I'm actually looking forward to it man. I've been — we've talked in the past and it's been like drudgery and I've been b*tching and moaning all the time and I'm still b*tching and moaning but I got a smile on my face because I know I'm more prepared than I was last time.
Goldberg noted that the match with McIntyre was on short notice, and he feels more prepared this time due to WWE giving him a heads up weeks in advance. Goldberg added:
"I would say it helps exponentially (WWE giving him time to prepare). No question about that. I'm actually looking forward to it. It's like putting time in at the track and being able to test actually before you have to go out and race, so…"
Goldberg and Lashley are set to do battle at SummerSlam for the WWE Championship on August 21.
transcription via Post Wrestling
To make sure you stay updated with all the latest wrestling news, add WrestleTalk.com to your Google Discover feed and follow us on Twitter!