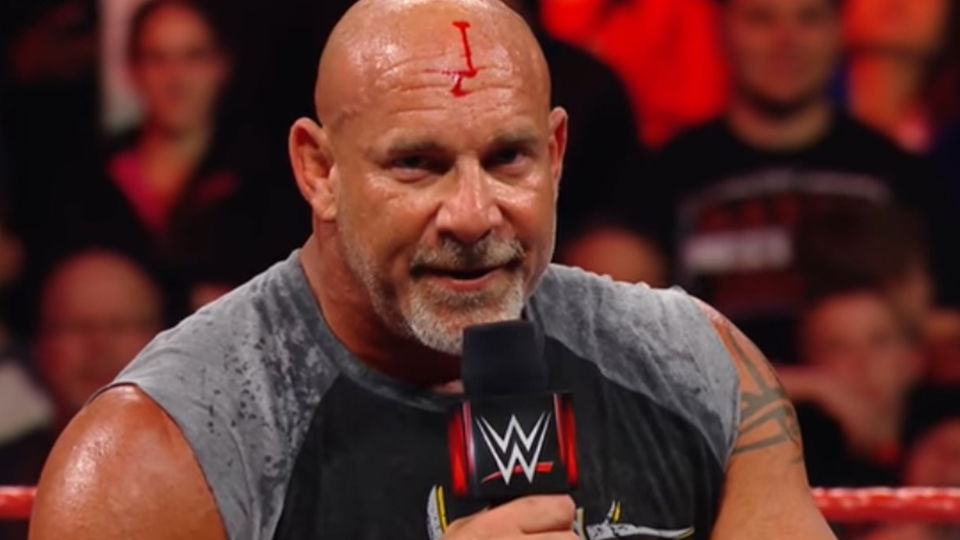 One thing WWE fans like to point out about Goldberg is how often he cuts himself before matches and promos. It is odd and usually seems to happen when he hits his head on a locker room door.
Now, Goldberg has revealed that he bleeds before matches on purpose. More specifically, he does it to get fans psyched up for his matches. Here is the quote from his interview with Fox Sports:
"What people don't understand about that is that, you know, people bitch and moan about me hurting myself prior to getting into the ring and bleeding and gigging myself. Hey, man, I do that for y'all. They don't understand. I do that for them because I have to do something beyond human belief to get myself into the 'Goldberg Zone.' And if they think … here I am caring about what people say … but what could be the other reason for that happening other than me trying to get in that zone to provide them with the best character humanly possible?"
Goldberg is currently set to challenge Drew McIntyre for the WWE Championship at the Royal Rumble.
What are your thoughts on the above story? Let us know in the comments on Twitter or Facebook.