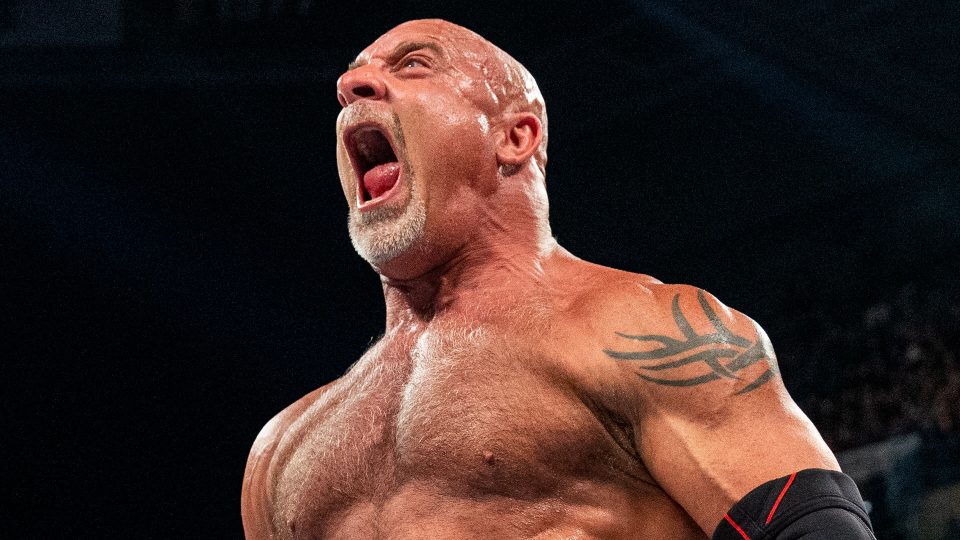 Despite many fans seemingly having very little desire to see him step back into the squared circle, Goldberg has said that while he may not be in his prime anymore, he still thinks he can have interesting matches.
While speaking on The Bump this afternoon, Goldberg said that he could match up against absolutely anybody when he was in his prime, but noted that he can still have interesting matches.
"Hey, let's be perfectly honest—a different era of Goldberg would match up against anybody," he stated. "The question is—could this era of Goldberg match up with anyone still and have it be interesting? I think the answer is absolutely, yes."
During WrestleMania week, Big E noted that Goldberg was one of his favourite wrestlers, and the former Universal Champion said that this would make a potential match-up with Big E particularly interesting:
"Big E could bring stuff out of me that I'd want to do just to make Big E proud of me, right? So the story goes with Big E and I, that the only match I was ever late for, or I ever missed in WCW, was a match that I called in and told them I couldn't catch the plane because I was at a signing and I had to stay until everyone was taken care of. Big E was one of the kids I stayed for, OK? So, I will never forget his face, I'll never forget that day," Goldberg explained, "and the fact that I made a positive impression on somebody like that, that's been so successful at what they do, it's an honor and a privilege for me. So, getting in the ring with him would be a different situation but it'd be really cool in its own way."
What are your thoughts on the above story? Let us know in the comments on Twitter or Facebook.
Thanks to WrestleZone for the transcription.