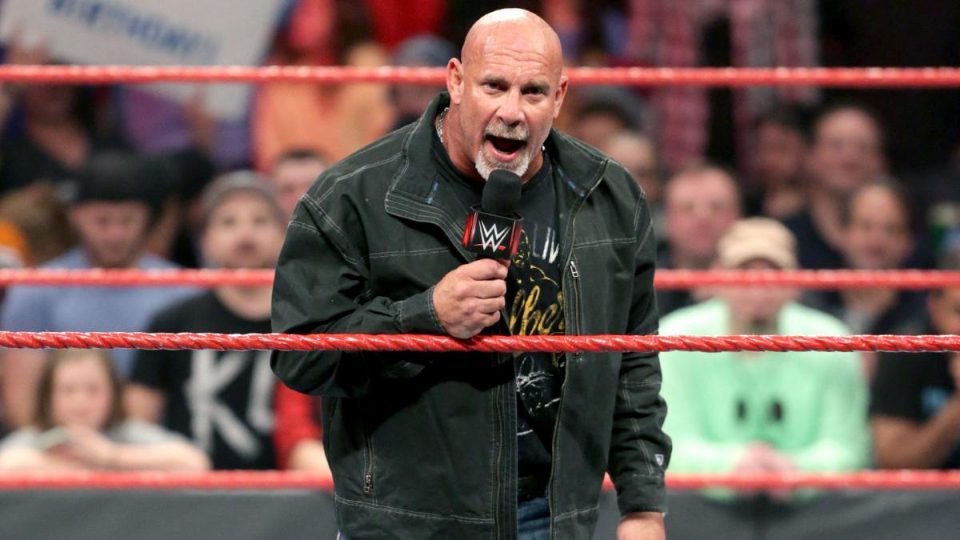 On last week's episode of SmackDown, we were promised an appearance from Goldberg, presumably a classic in ring fired up promo in which he challenged someone at WWE Super ShowDown in Saudi Arabia later this month.
What we got instead was a live feed from Goldberg's house, and instead of a fired up promo, he just read a script about challenging the feed, said "you're next" and now we have Goldberg vs. The Fiend.
It was thought originally that this would be a one and done thing for old Bill, who is Paul Heyman's favourite muscly veteran to wheel out now and then for a match, but according to new reports, the interest in the Fiend match has led to WWE becoming interested in possibly extending Goldberg's latest return.
Writing in the Wrestling Observer Newsletter, Dave Meltzer said:
"The sad part of this is when it became apparent Goldberg was facing Wyatt, it also became clear that there would be more interest in Goldberg vs. Roman Reigns at WrestleMania for the title than Wyatt in the spot, even though Wyatt has been pushed in his Fiend character as an unbeatable monster. The plan originally was still Wyatt vs. Reigns and Goldberg was only scheduled for Saudi Arabia. But his return to television showed he still had a level of ratings juice, at least at first, that nobody else on the roster has. It also says volumes about the ability to create a star now. Bringing someone back based on a huge run nearly 22 years ago outshines the guy protected more in booking than anyone else who is also the company's top merchandise seller."
As usual it's all about who can bring in the most money and the most viewers, and as Goldberg continues to prove he is capable of doing this, there is every chance he could be brought back for several matches as WWE tries to combat its continuously dropping ratings.