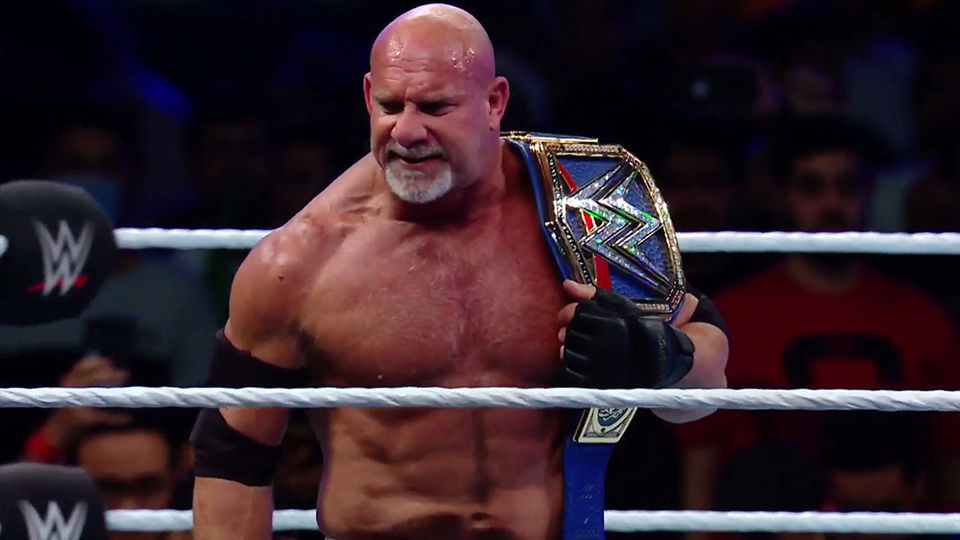 Who knew it was that easy? Goldberg has defeated 'The Fiend' Bray Wyatt to become WWE Universal Champion for the second time at Super Showdown.
The match was short, as is the case with most of his matches. Goldberg's offence consisted of four Spears and a Jackhammer, which was enough to put Wyatt down for good. After all that time, that is all it took.
After the match, Goldberg celebrated with his new title. Wyatt stood in the ring and the lights went out. When they came back on he had vanished. Whether or not he appears on SmackDown tomorrow night remains to be seen.
This would seem to confirm the rumoured WrestleMania match between the Universal Champion and Roman Reigns. Reigns defeated Baron Corbin inside a Steel Cage earlier in the evening.
What do you think of the new WWE Universal Champion? Let us know on Twitter!