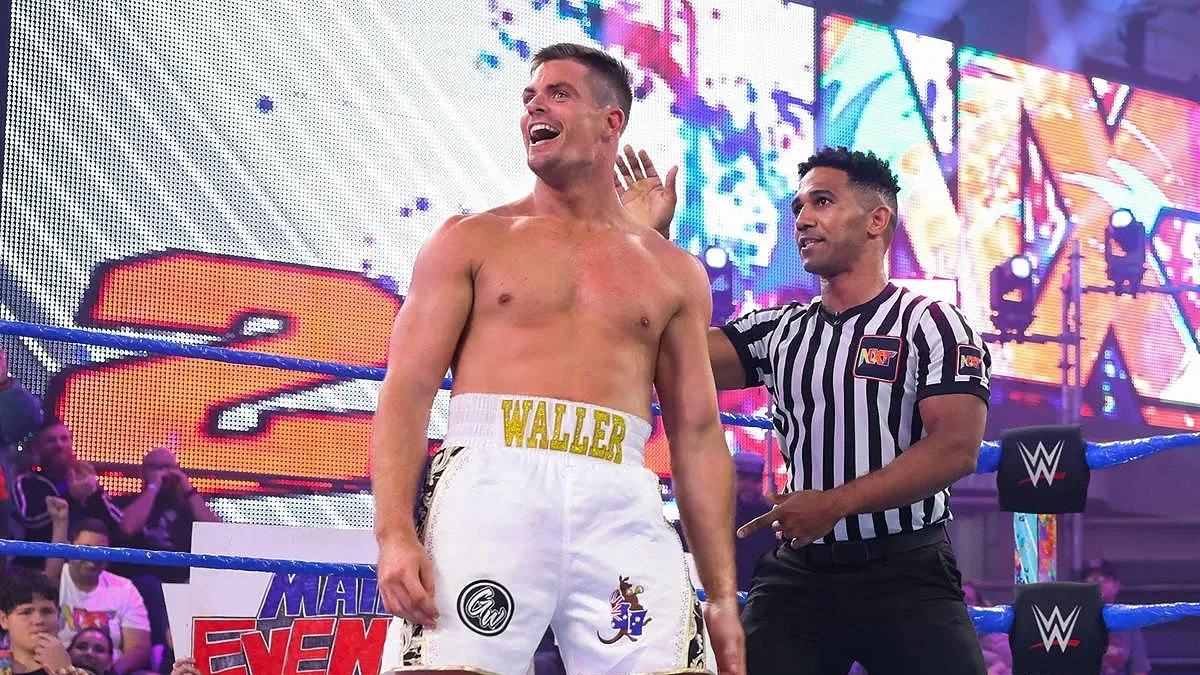 Grayson Waller is opening up about his future in WWE including being compared to The Miz given their shared reality TV roots.
Speaking to The Sporting News, Waller prefers not to say he's playing a character, expanding:
"I wouldn't say I'm playing a character – I don't know how I feel about that,

"I think one person a lot of people have compared me to, and I can see it, is The Miz. I do see elements of my personality that do kind of connect with him.

"I remember watching him on The Real World and seeing how passionate he was. Even before he was in the business, he was just a fan, but you could see the passion running through and he went through these other avenues to get to WWE.

"Now he has been doing it for so long and he's been at the top for so long. I don't think anyone can say anything negative about him. I guess in some ways, it kind of models my own way of getting to WWE."
Discussing further his history before WWE, including appearing on the Australian version of Survivor, Waller said:
"I did the reality TV route and eventually found my way here. He's definitely someone that I can see the comparisons to.

"But I'm myself – Grayson Waller is Grayson Waller. I don't think anyone else is like me, I don't think anyone else talks like me. I'm a unique individual and this isn't just for TV, this isn't just for cameras – this is who I am 24/7."
Grayson Waller goes on to clarify that he really doesn't mind the hatred thrown his way, especially from the passionate NXT 2.0 crowds, saying:
"I'm the kind of person in life, where I enjoy being hated – I've got no problem with it. There's probably five people in this world whose opinion I care about.

"I'm not just another guy, I am the guy in NXT and I'm going to keep being the guy for a long time to come. I thoroughly enjoy every single moment of it, even when the crowd was saying horrendous things to me, I bask in it.

"My life is good, theirs isn't – I'm not surprised they are jealous."
Elsewhere in the interview, Waller discussed his preparedness for the WWE main roster after a brief appearance on RAW during his feud with AJ Styles was generally well received.
Grayson Waller currently has a 8-7-0 win/loss record so far in 2022. You can check out all of the NXT 2.0 Men's Roster win/loss records by clicking here. 
To make sure you stay updated with all the latest wrestling news, add WrestleTalk.com to your Google Discover feed and follow us on Twitter!