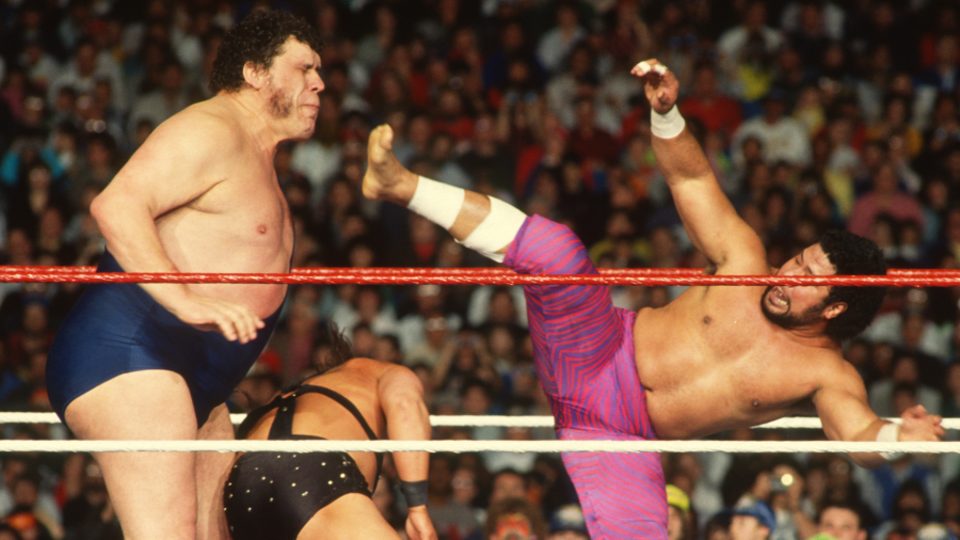 If the multitude of stories are to be believed, Haku is one of the most legitimate tough guys to have ever stepped foot in a professional wrestling ring.
It was announced that he is out to prove he is, in fact, the toughest guy in wrestling when he faces "Filthy" Tom Lawlor in a match at Black Label Pro's WrestleMania week event.
BREAKING: Who's the toughest man in professional wrestling?!

Haku vs "Filthy" Tom Lawlor

April 3rd at 11:59pm. #TheCollective

Watch: https://t.co/iMbQtqOnBq pic.twitter.com/RbYvagNSrh

— Black Label Pro (@BLabelPro) January 24, 2020
Lawlor is a major star in MLW.  Haku has appeared alongside his sons in recent years.
Haku is the father of Tonga Loa and Tama Tonga.  The Brothers are appearing at a Bullet Club party as part of the many events surrounding WrestleMania.
Haku is a former WWF Tag Team Champion with Andre The Giant. He also won the WCW Hardcore Championship.
If you've never seen Tom Lawlor wrestle or are too young to remember Haku/Meng, this match won't be pretty. However, it should be fun match to watch between two tough guys.