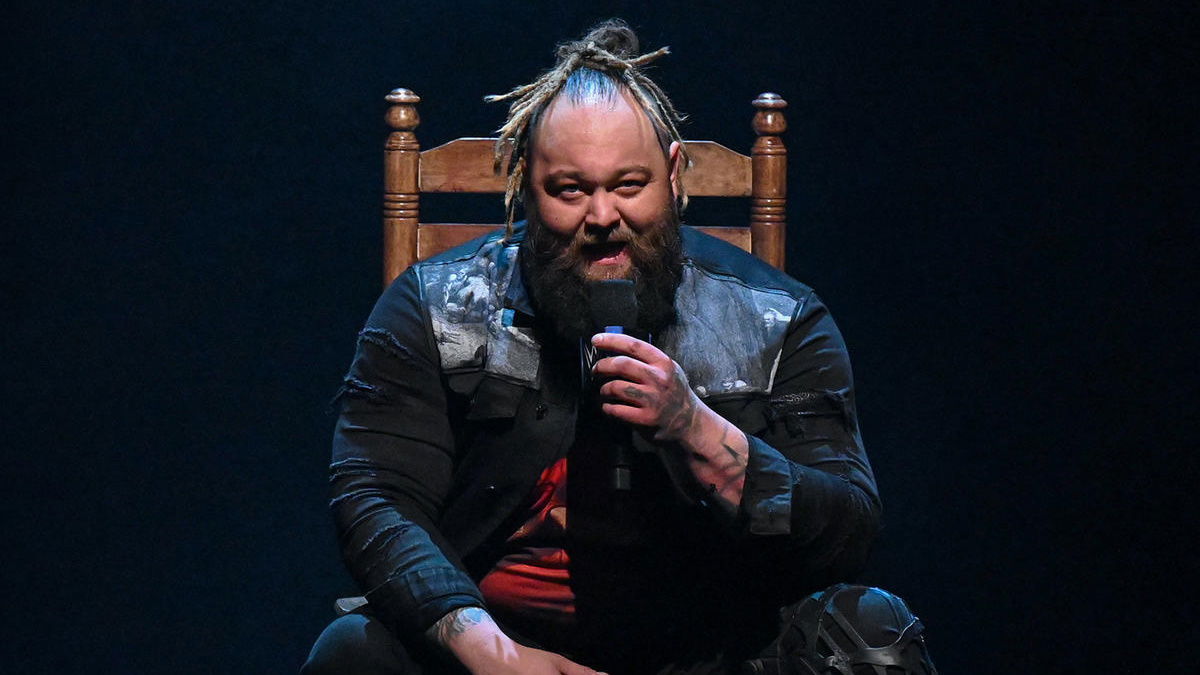 While Bray Wyatt's WWE status continues to be a subject of great debate and speculation, one WWE Hall of Famer has named the 'Eater of Worlds' as their dream opponent.
Discussing what active stars he would have liked to have faced on his podcast 'Foley is Pod', Mick Foley would tout names such as Seth Rollins, Ricochet, Jon Moxley and Bray Wyatt as his 'dream opponents'.
As for Wyatt, Foley would detail his creative ideas regarding a 'cinematic' match between himself and Wyatt that could push the boundaries and allow him to bring back one of his former wrestling personas.
Discussing which of his 'three faces' he would bring back for a match with Wyatt, Foley would name Mankind as the best fit.
Foley explained:
"If I was wrestling Bray Wyatt, it would have to be Mankind,
"It would have a feeling of a monster movie, and maybe we can take some creative liberties as far as the indestructible aspect goes.
"I think we would have pushed each other to do really great promos, and we would have paid it off in the ring."
Foley would reveal his fandom for Wyatt, dating back to the character's debut as Bray Wyatt back in 2012 following his repackaging after initially debuting as Husky Harris and becoming a part of the Nexus.
Foley would state how he felt bad for Wyatt early on in his run, after fans would remind him of his former WWE alias during his matches.
Foley said:
"When I finally got to see this guy [on WWE NXT], I was blown away,
"I felt awful for him when people chanted Husky Harris, which seems like a dirty thing to do to a hardworking guy who's trying to do something fun and original.
Thankfully, they got over that soon, but it was unfortunate that he was treated that way."
As for a hypothetical final match, Foley would not name Wyatt or any other star as his ideal opponent, instead revealing he would instead want to face… himself in a cinematic match, explaining:
"A cinematic fatal four-way — Foley vs. Cactus vs. Dude Love vs. Mankind,"
"We could make that happen, right?"
While Foley's wish for a match with Wyatt is unlikely to ever materialise, Wyatt himself is reportedly 'excited' to make his WWE return, however the timescale for a comeback are still unknown.
Wyatt and Uncle Howdy (played by Wyatt's brother Bo Dallas) would unsurprisingly not be included in WWE's recent draft, leaving an impending return looking even more unlikely.
Transcript courtesy of Wrestling Inc
If you want to stay fully updated on all the latest wrestling news, click the red bell in the bottom right of your screen to receive notifications from WrestleTalk.com straight to your device!