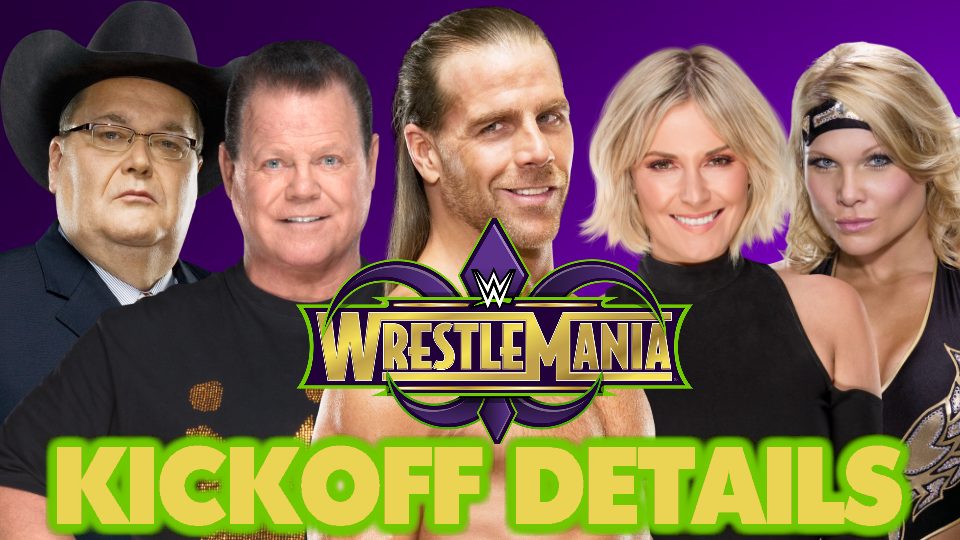 WWE has released a statement on WWE.com detailing further updates regarding the WrestleMania 34 Kickoff show, which starts at 5 ET/2 PT. The statement confirms that the André The Giant Memorial Battle Royal will feature special guest commentators Jim Ross and Jerry Lawler. The last time the pair appeared together in WWE was on Raw's 25th Anniversary show, where they commentated from the Manhattan Center in New York.
The announcement also confirmed that former WWE Women's Champion and WWE Hall of Fame 2017 inductee Beth Phoenix will be guest commentating on the first ever WrestleMania Women's Battle Royal. Phoenix was a commentator for WWE's Mixed Match Challenge show, which concluded this past Tuesday with The Miz and Asuka defeating Bobby Roode and Charlotte Flair in the final.
Nine years ago at WrestleMania XXV, Phoenix participated in the Miss WrestleMania Battle Royal, where she came runner-up, finally being eliminated by… Santino Marella dressed as a woman. I doubt they'll be mentioning that, to be honest.
Anyway, moving from 'Miss WrestleMania' to 'Mr. WrestleMania' (segue!), the statement confirmed that WWE Hall of Famer, the 'Heartbreak Kid' Shawn Michaels will be part of an "all-star panel" who will be joining Renee Young on the two hour WrestleMania 34 Kickoff show.
Speaking of the 'Showstopper', earlier today, WWE uploaded Michaels' match against the Undertaker from WrestleMania XXV in full to their YouTube channel. Go and watch it. It's my favorite wrestling match of all time.
https://www.youtube.com/watch?v=GdM5lGZZJ54
Are you hyped for WrestleMania yet? Let us know in the comments below or on Twitter here, and as always, have a spiffing Rusev Day.