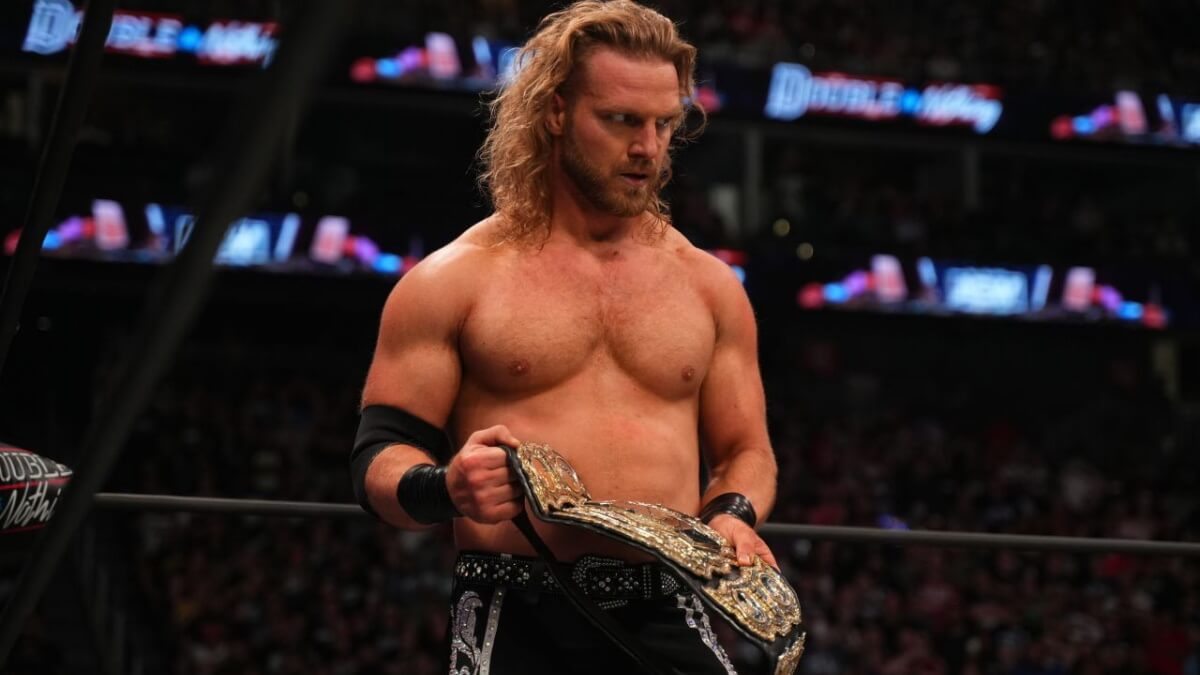 An update on Adam Page's injury, reactions to a major AEW release, two AEW stars were "too aggressive" in a controversial match, and more.
It's the morning after Wednesday night, so you know what that means! Actually not as much as usual, because AEW Dynamite was on Tuesday this week. But we've still got some pretty interesting stuff, in the WrestleTalk news bulletin for Thursday, October 20, 2022.
Hangman Adam Page Concussion Update
After a scary landing on Tuesday's (October 18) edition of AEW Dynamite during an AEW World Title match again Jon Moxley, Adam Page was confirmed to have sustained a concussion.
While concussions are no joke, the injury was not as serious as many believed it could have been due to the awkwardness of the fall.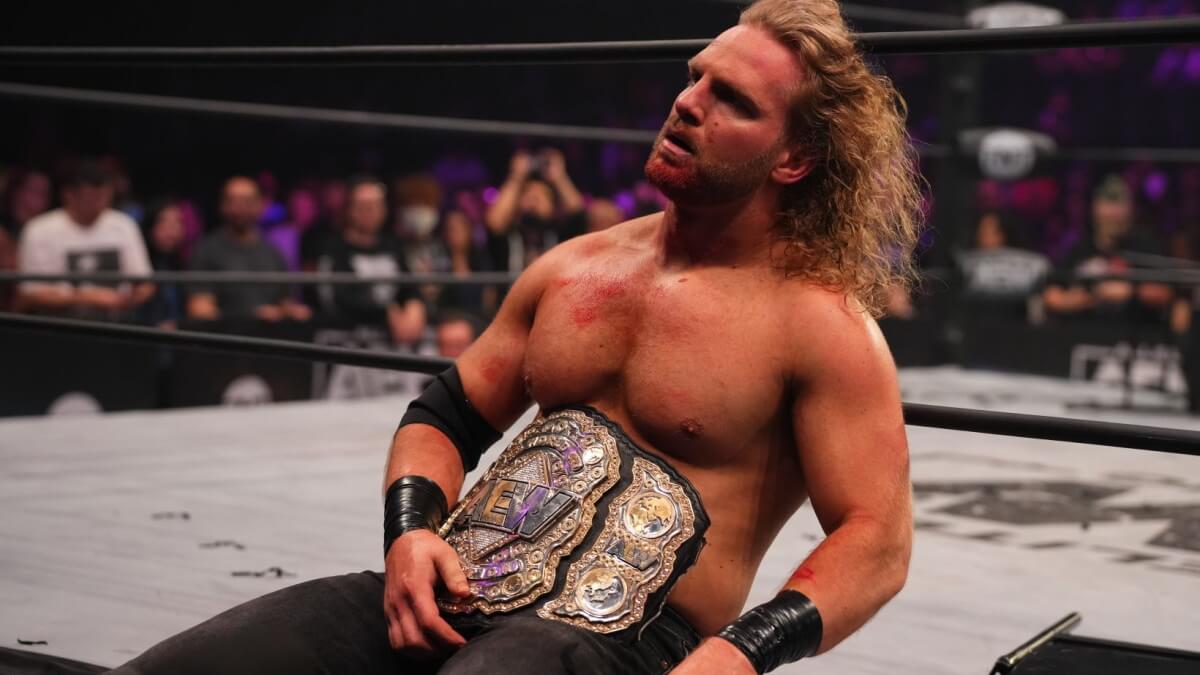 Now Page has made his first public statement since the incident, taking to Twitter to thank everyone for their well wishes:
"hey thanks everyone for being so nice, im doing alright and feeling good today. had a nice panini for lunch. thanks to paul, medical, mox, brandon, bj, etc, (insert introspective yet merciless quote about unfinished business here)"
Hangman Page, proving once again that sometimes the real cowboy s-word is just being a polite, humble dude.
Reaction To Ace Steel Release
In the controversy that just keeps giving, there's been a major update this week on the fallout from the backstage brawl that followed AEW All Out 2022.
After a physical altercation erupted between Kenny Omega, the Young Bucks, CM Punk and Ace Steel, which saw the suspension of all involved, Steel has officially been released by the company.
Now AEW commentator Jim Ross has weighed in on the incident.
Speaking on his Grilling JR podcast, Ross said:
"He's a smart guy. He has a lot of product knowledge. Solid hand. I thought he did a nice job. I didn't work with him directly a lot. I have seen him at TV and he was always friendly and approachable.

"I'm sorry to hear that because I thought he was a good hand and did a nice job there. Things have a way of working out, you never say never, but I always thought he did a nice job for us. He was very loyal to CM Punk, nothing wrong with that, they were buddies.

"I'm assuming CM Punk is the guy that got Ace Steel his job. I don't know where all of that is going. I hate to see anybody lose a job, lose a paycheck. While he was there, he seemed to be a viable asset, but again, I didn't work with him directly. I didn't have any issues, pro or con, with him. The bottom line is, another guy lost his job. That's what's regrettable."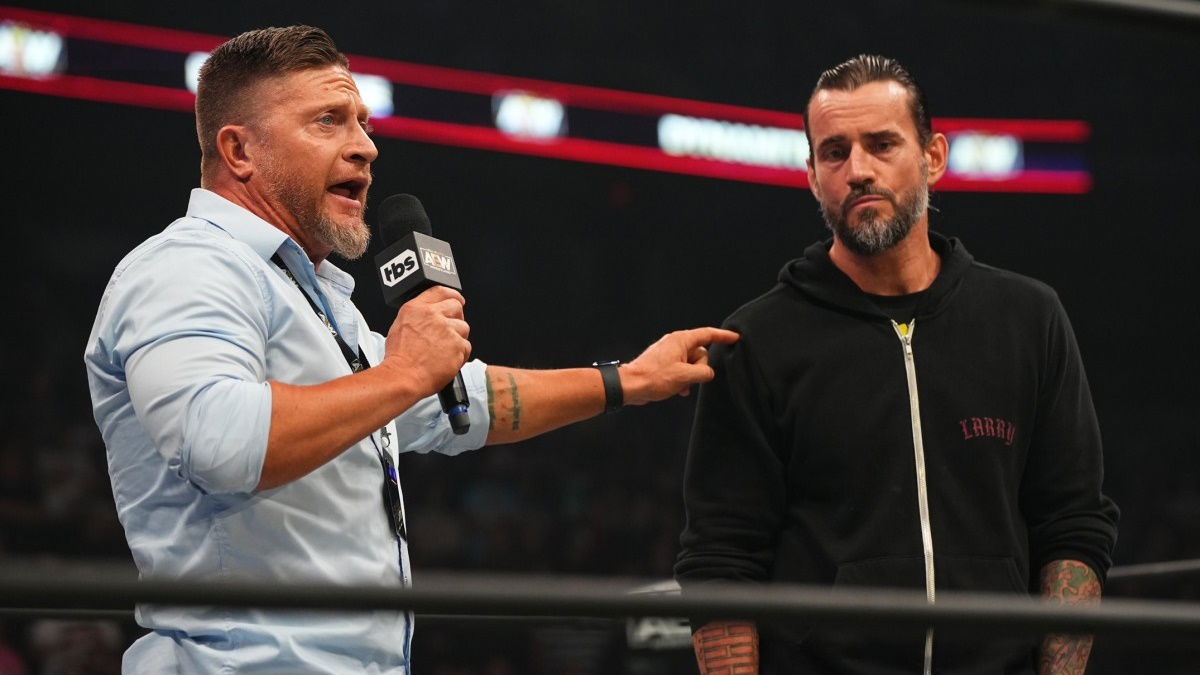 JR also noted that he believes Ace Steel will find another job, saying:
"He's got skills. I would think, if given a fair shake within the landscape of wrestling in general, he'll find some work. Smart guy. I hope it works out well. I regret that anybody, anywhere in wrestling, loses their job."
Check out the WrestleTalk Twitter feed for more on this story as it emerges.
Athena Vs Jody Threat 'Too Aggressive' Says AEW
Fans took notice of a recent AEW Dark match that took place in Toronto between Athena and Jody Threat, noting that it seemed more aggressive than usual.
Well apparently AEW management noticed as well, as the pair were approached afterwards to ensure that there was no heat between the two, and that the stiffer-than-usual strikes were just part of the act.
According to a report from Fightful, the match "got too aggressive for AEW management."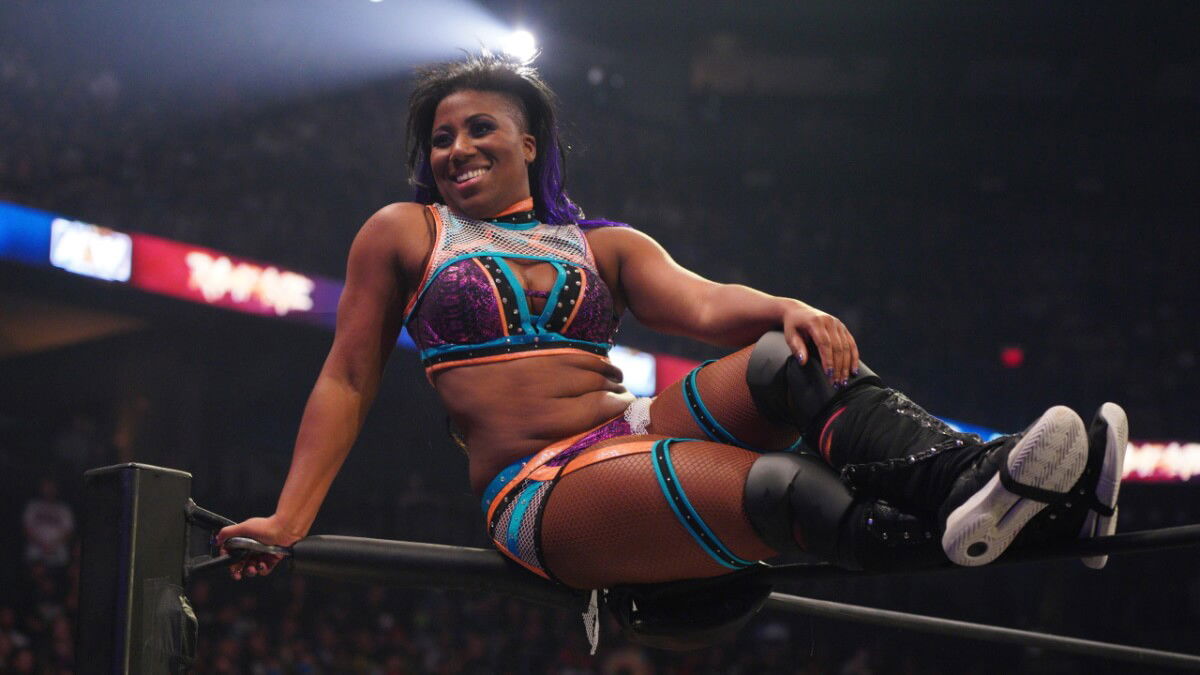 The report also states that the breakdown in the match occurred after a seemingly routine moment, noting:
"We're told Jody Threat was a little lost and had asked Athena what was next in the match to get back on track, and then the match devolved into more physicality."
Sources close to Athena indicate that the match was always going to go in that direction due to Threat being the hometown babyface, while it seems others who spoke to Fightful found the level of aggression to be unnecessary.
In Other News…
If you're sick of the Wednesday Night Wars discourse between NXT and AEW then I'm afraid I've got some bad news, as the two went head-to-head once again this Tuesday.
Per Brandon Thurston of Wrestlenomics, AEW Dynamite drew 752,000 viewers, while NXT drew 676,000 viewers.
So if you're an AEW fan feel free to brag about how Dynamite won, and if you're an NXT fan feel free to brag about how it wasn't by very much considering there were four title matches and NXT is basically just developmental anyway.
There's been an update on AEW star Kris Statlander's injury status, who when asked by Hollywood Life what she had been up to said:
"Mostly just recovering from my knee surgery. Getting stronger and getting myself ready to get back in the ring. It's unfortunately the only thing I can really focus on right now, and I just want to heal as best as I can."
There has been an update in the pending legal proceedings involving AEW star Jeff Hardy after his alleged drunk driving incident in June.
According to PWInsider and new filings, the pre-trial hearing was scheduled for yesterday (October 19), but it has now been moved to November 17th, 2022.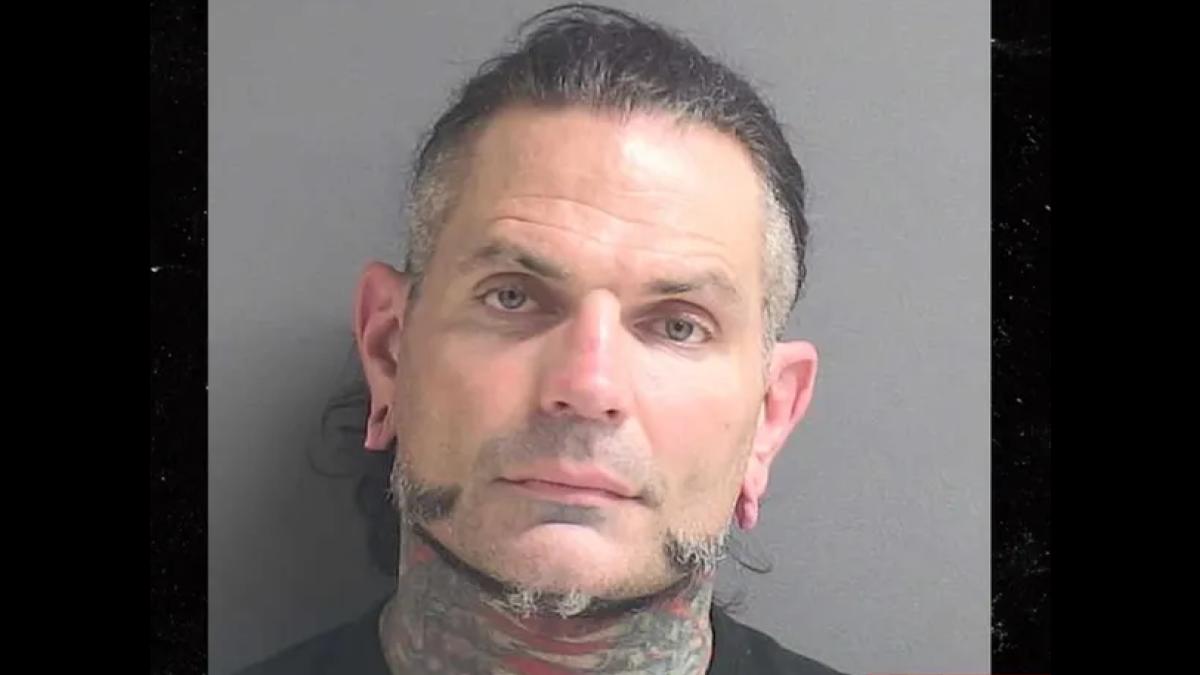 The Miz has revealed that he has been working through injury. Speaking on the Ekeler's Edge podcast, the Awesome One said:
"I just got back from Monday Night Raw, I didn't have a match, but anytime you have matches, and we have matches over the weekend, any match, your entire body is sore. My neck, my body.

"When I'm done, I don't feel it, then the next day I'm like, 'Where is this coming from?' I have a bursa sac that I bursted that just keeps blowing up. It'll go away and then comes back. I messed up my shoulder a little bit. You try to workout and work through it and maintain your body."
Be sure to stay tuned to WrestleTalk.com throughout the day to keep up with all the news from the world of pro-wrestling, and be sure to come back tomorrow morning for another round-up.
Check out WrestleShop.com for all your favorite WrestleTalk merch, the WrestleTalk Magazine, wrestling shirts for grown-ups, and more!