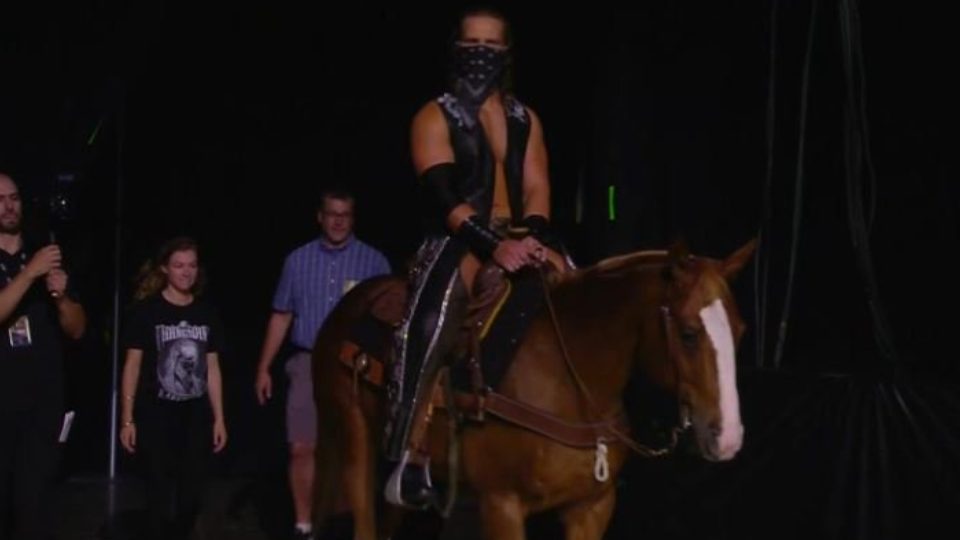 Triple H has had countless accomplishments in the world of pro-wrestling, and now he can add having a horse named after him added to that list.
In this week's episode of Being the Elite, we get a lot of backstage footage from AEW's All Out show, including Hangman Page standing backstage saying that he had decided to name the horse "Hunter Horse Helmsley".
Now, if you're a genius like me, you'll have noticed that this is quite obviously a play on Hunter Hearst Helmsley, Triple H's kayfabe initials.
This is far from the first shots fired at Triple H, with Cody famously destroying a throne with a sledgehammer at Double or Nothing ahead of his match with his brother Dustin in May.
Perhaps this is the start of a new horse-based stable (get it?), with Hunter Horse Helmsley, Mere-ia Kanellis and Horse Rollins. Yeah I ran out of ideas.
You can check out this week's episode of Being the Elite below.