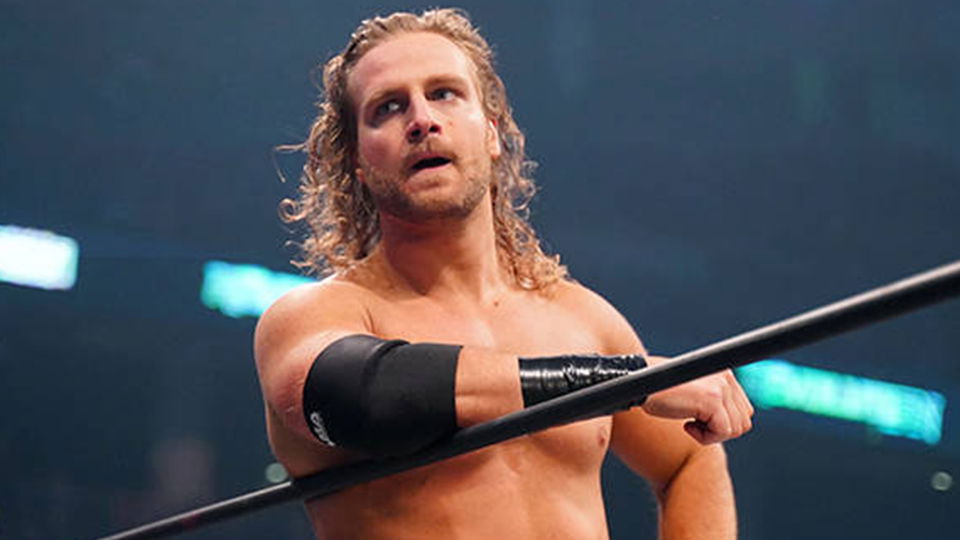 The atmosphere in AEW is very open to expression. Many of the people who have worked there have spoken about how they are able to be creative with what they do on television and one of those people is Hangman Page.
On a recent episode of AEW Unrestricted, Page talked about how he simply does what he wants to do in AEW. He then followed up by saying he gets advice afterward from people like Dean Malenko. Here is the full quote, courtesy of Fightful:
"Genuinely, I like to just do whatever the hell I want to do and hear what people say about it when I get to the back as opposed to listening to somebody about it upfront. I don't like to listen on the front half. Something's working. I've always felt this way; if you tell a wrestler what to do, you'll get results, but if you leave a wrestler to his devices, they're going to sink or swim, and a lot of times, you can swim a lot better if someone just throws you out there than if they teach you how to do it. Some of the things earlier in my career, and some things in AEW, weren't genuinely my ideas.They weren't, maybe, totally from the heart.When I started doing things in November or December, I knew I had a story I wanted to tell and it came from me.

Every single Wednesday is a fight to make sure that what I'm doing makes sense to me and feels true to me as a person. A lot of things you see about my character, yes, there is fictionalization, but it is genuinely real. You can't be me and not feel the way that this character truly feels. That's how I truly feel as a person. I have a story inside of me that I want to get out and this is how you get it out and work through it. Fighting every Wednesday to make sure the things I did or the things anyone around me did makes sense with the story, is what I think makes it good and the insight others around me bring into it as well."
Page has really changed his character over the last year. After failing to win the AEW World Championship, he became detached from the Elite and began drinking heavily. How much of that was Page's doing? I suppose that is for us to wonder for the time being.
What are your thoughts on Hangman Page? Let us know on Twitter!