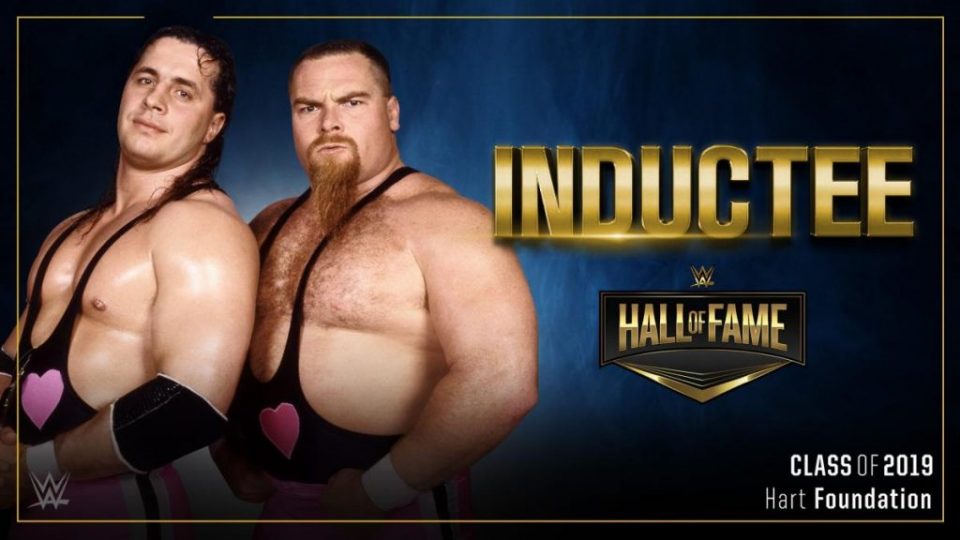 A few short hours after revealing that Becky Lynch, Ronda Rousey and Charlotte Flair will main event WrestleMania, the first women in history to do so, WWE has followed this up by announcing that the Hart Foundation will be the latest inductees into the 2019 Hall of Fame.
BREAKING: The #HartFoundation, @BretHart & Jim #TheAnvil Neidhart, will be inducted into the #WWEHOF Class of 2019 as first reported by @YahooSports! https://t.co/wll24CFTgP

— WWE (@WWE) March 25, 2019
Whilst the group featured the likes of Owen Hart, British Bulldog, Brian Pillman and Jimmy Hart, only Bret Hart and Jim 'The Anvil' Neidhart will be inducted in 2019. The duo were rumoured to be one of the inductees a few months ago, but it has just been made official by WWE.
WWE broke the news this afternoon and said:
"Bret "Hit Man" Hart & the late Jim "The Anvil" Neidhart symbolized tag team excellence in WWE in the 1980s and early 1990s. Now, the three-time WWE Tag Team Champions will be forever immortalized in sports-entertainment history."
This makes Bret Hart the third star this year who will become a two-time inductee. He will be joined by existing Hall of Famers Booker T and Shawn Michaels who are to be inducted with Harlem Heat and DX respectively. Ric Flair was the first man to do this, he was inducted in 2008 as a singles star and again in 2012 with the Four Horsemen.