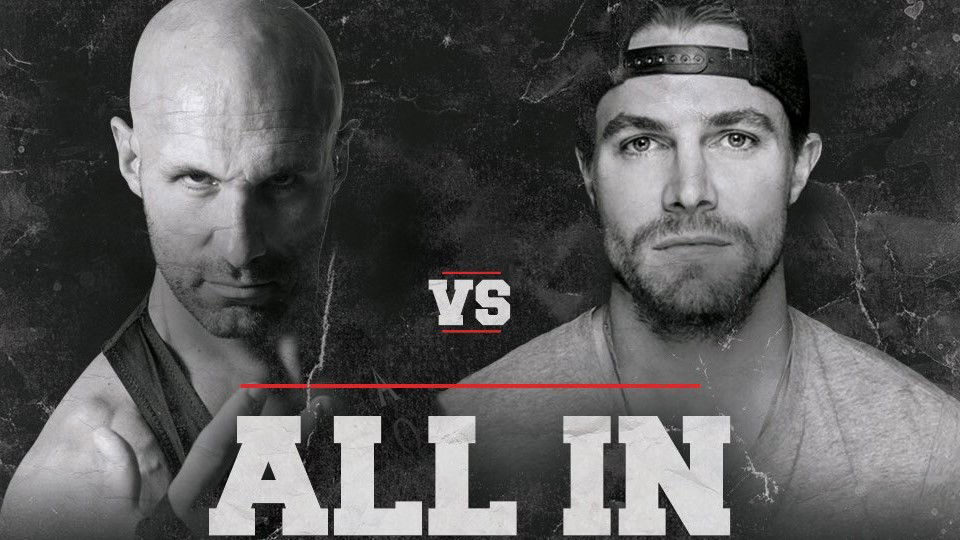 At All In, actor Stephen Amell competed in his third match inside a wrestling ring against veteran Christopher Daniels. It was a solid encounter between the Arrow star and 20+ year veteran, but one that perhaps was Amell's last.
The actor conducted a Facebook Live stream to discuss his experience at All In, his future in wrestling, Arrow and more. He addresses his conditioning during the match, stating that he blew up three minutes into it, but he thanked Daniels for the opportunity.
https://www.facebook.com/stephenamell/videos/296847004448606/
When it came down to choosing an opponent for the actor, the NWA Worlds Heavyweight champion Cody insisted it be someone with heavy experience in the ring, and everyone felt like Daniels was the best opponent choice.
And in terms of his future in professional wrestling, Amell said All In is quite possibly his last wresting match. Check out the full stream below:
Let us know your comments below or on Twitter. You can also join us on Discord to chat with other like-minded fans, Oli Davis, Luke Owen and the WrestleTalk staff!