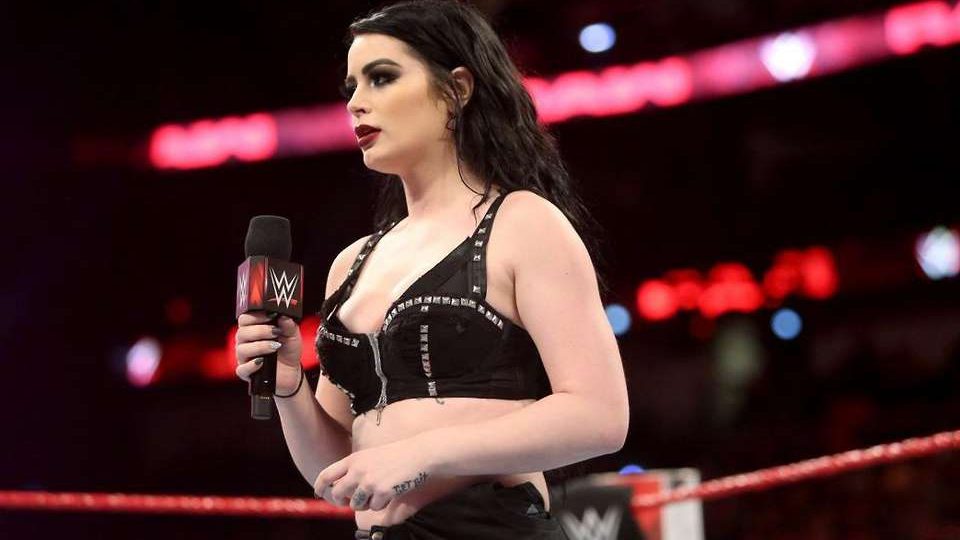 It was recently reported by Mike Johnson of PW Insider on their Elite podcast that current WWE SmackDown Live General Manager Paige has been medically cleared to wrestle. The promotion's officials, however, have made the decision to keep her in a non-physical role.
Management reportedly enjoys her work as GM and feel that she has adjusted very well to the position, taking direction and building her character further in the process. A managerial role also extends her career exponentially, decreasing the risk of any further injury.
Johnson states:
"She could wrestle tomorrow, she could take a bump tomorrow. WWE's not going to let her take that bump. WWE made the decision to medically disqualify her after the issue last year at the WWE live event at Nassau Coliseum where Sasha Banks kicked her and she went down and kind of loss feeling in her extremities."

"WWE felt that the best thing to do was keep her out of a physical active role. That doesn't mean she's never going to take a bump again or she's not going to wrestle again. WWE were the ones who pulled her."

"My original headline [on PW Insider] was 'WWE Pulls Paige As In-Ring Performer' because that was the truth. She could go if she left WWE go and wrestle for Impact or anywhere else. I don't know if that would be the best decision for her health long-term but she could choose to do that."

"WWE management and WWE's medical team, they were the ones who made the decision to remove her. As to if she has looked into ways of getting better or getting cleared, it's possible. No one has specifically told me that, I don't know of any meetings that she's had with WWE management where she's pushed the idea of getting back into the ring."
Transcription credit to Ringside News.
This may not be the case, however, as when asked about the situation by a fan on Twitter, Paige shot down the report and sadly confirmed that her medical status is firmly not cleared:
Nope. I'm not. At all. One more knock to my neck could result in paralysis. Don't read "facts" on the internet. As much as I want that to be true it's 100% not. https://t.co/9QdJVOJi7y

— SARAYA (@RealPaigeWWE) November 13, 2018
Although this is what someone in line for a huge return would most likely say, Paige's neck injury is a much more certain one. Unlike Daniel Bryan who managed to come back from a retirement caused by concussions, Paige is unlikely to make it back between the ropes.
Do you believe we will ever see Paige return to the ring? Let us know in the comments.