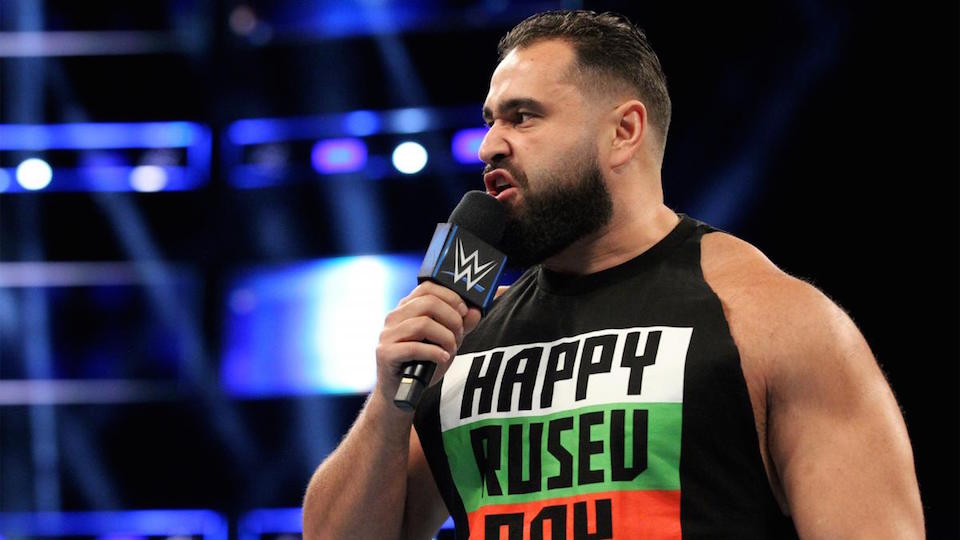 Have we seen the last of Rusev in a WWE ring?
It was announced a couple of weeks ago that the Bulgarian Brute would be making the trip to Saudi Arabia to compete in a gauntlet match to win the Tuwaiq Trophy, whatever that is.
However, an advert for the match last night showed that Rusev had been replaced by Rey Mysterio, without any explanation as to why this had happened.
It has been known for some time that Rusev and WWE haven't been on the best terms, and that contract negotiations between the two haven't exactly gone to plan.
His wife, Lana, signed a new contract with WWE last year, but given that her role is almost entirely manager-based, this wasn't all that surprising.
Rusev's potential has never been realised, despite his obvious charisma, in-ring ability and sheer beefiness. Could him being pulled from the match in Saudi Arabia point towards even more tension between himself and WWE? Has he decided to see out his contract and leave?
Of course there is the possibility that he, like many others, has decided he doesn't want to travel to Saudi Arabia for ethical reasons. Daniel Bryan, Kevin Owens and others have refused to travel to Saudi shows as a result of the country's human rights record among other things, so it wouldn't be out of the realms of possibility.
However, Rusev spoke in November 2019 about how much he enjoyed the trips to Saudi Arabia, as you can see below.
"I make a lot of money, I will definitely go back. I love it, I love every single trip that we do there, I love how we break barriers with women wrestling there and Lana being able to go. I think it's a great victory for the company, not just for that, but to open new doors and new opportunities to develop further, it's just amazing. It's a great opportunity for us to be ambassadors for entertainers."
The real reason for Rusev being pulled is not clear, but we will keep you updated with any further news.