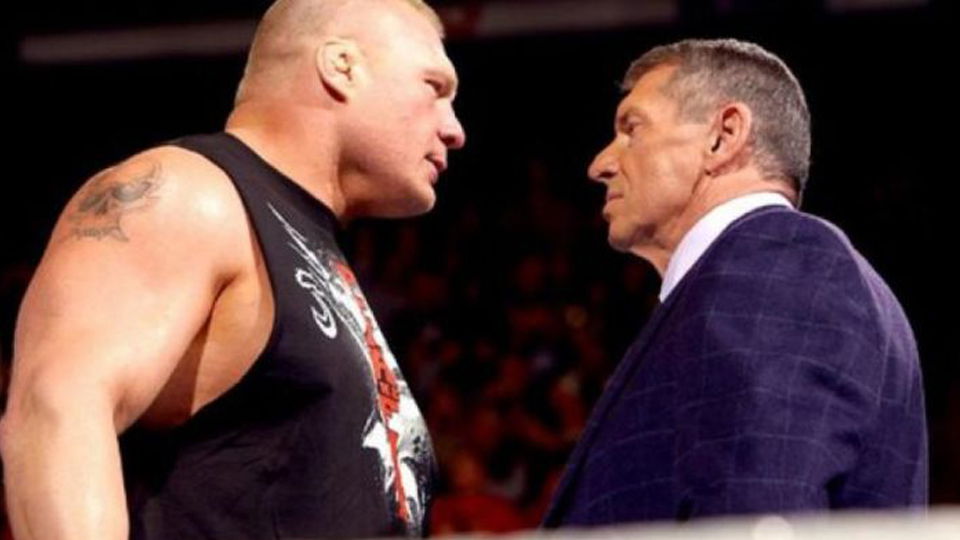 On March 18, 2002 on RAW, Brock Lesnar, labeled as 'The Next Big Thing' in WWE, made his debut by viciously attacking Al Snow, Maven, and Spike Dudley. His debut set the course for Lesnar's career in the WWE, as a destroyer, a conquerer, a beast.
Recently on the Jim Ross Report, the WWE Hall of Famer detailed Vince McMahon's reaction to the man known today as 'The Beast Incarnate'. According to Ross, Lesnar first met the Chairman of WWE at SummerSlam '99 in Minneapolis, Minnesota:
"It was the first time Vince McMahon physically laid eyes on Brock Lesnar." Ross remembered, "you're not going to hear that in a lot of places. Brock came to the event. We were recruiting him. Jerry Brisco was recruiting him heavily. He was on him. He was our number one target and we got him. We got our guy.

And he came to the show because, Brock, I don't think he had been to a pro wrestling event in his life. He was not a fan. It didn't mean he hated it. He just was occupied with working on the farm, playing football, and wrestling at a high, high level. So I remember that."
"I remember Vince walking out of his office and down [the hall] and I said, 'Brock Lesnar is here' and I had to refresh his memory about who that was. No face, no name – Vince didn't know. And so, I said, 'he's standing out here' and when Vince walked by, he gave him a little wave.

He said, 'wait a minute, is that what I think it is? Is that 6'3″, 280 [lbs.]? Is that blonde hair? Looks like an angry Viking or a heifer bull.' So Vince made a little detour, shook Brock's hand, the rest, as they say, is history."
Indeed the rest is history, as Lesnar has gone on to be one of the most successful performers in WWE, holding a world championship five times in the company, with his WWE Universal title reign surpassing CM Punk's WWE title reign as the longest of the modern era at 504 days. 'The Beast Incarnate' is also the man that famously broke The Undertaker's undefeated streak at WrestleMania XXX.
Let us know your comments below or on Twitter. You can also join us on Discord to chat with other like-minded fans, Oli Davis, Luke Owen and the WrestleTalk staff!