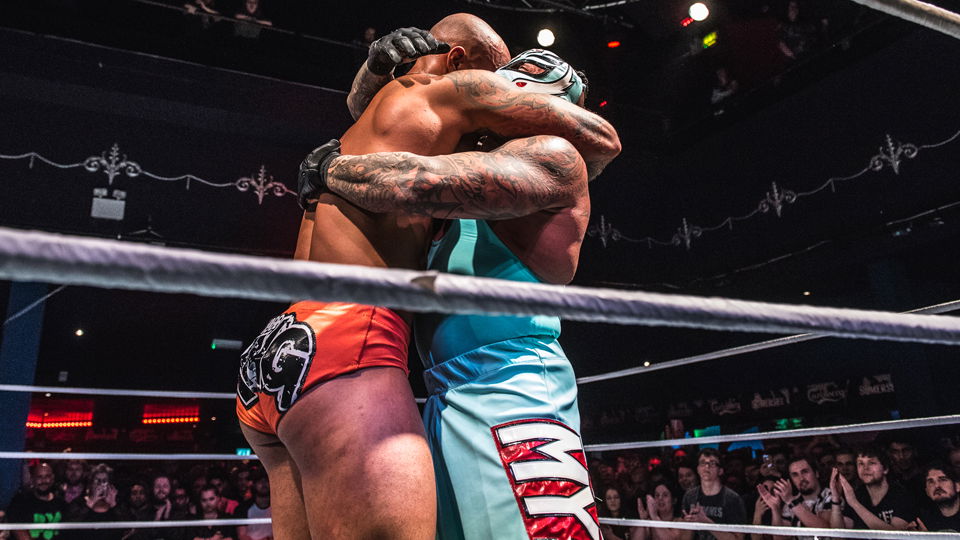 https://www.youtube.com/watch?v=mUhxXkG63HM
New NXT North American Champion Ricochet was recently a guest on E&C's Pod Of Awesomeness.  Among other things, Ricochet talked about meeting Rey Mysterio, Jr. for the first time and detailed how Konnan tried to cause heat between the two:
"I remember the first time really meeting him, I walked into the room, and Konnan's like, 'oh, here he is! This is the guy saying he's better than you.' And I was like, 'what are you doing? Like, why would you say that?' Because I didn't know Rey. I didn't know how cool he was.

I was like, 'why would you say that? He probably hates me now?' But that's just Konnan." Ricochet noted, "but Rey is the coolest guy in the whole world and I'm his biggest fan."
Of course, this was most likely an inside joke between Mysterio and Konnan as the two are close friends who have been in the wrestling business together since the start of Rey's career. The two had a brief feud in WCW but eventually banded together to form a group called the Filthy Animals in the now defunct company.
Also on the E&C Pod of Awesomeness, the NXT North American champion talked about his commitment to improving on the mic, being inspired by one of The Rock's not-so-great promos from 1996, and much more.
Let us know your comments below or on Twitter. You can also join us on Discord to chat with other like-minded fans, Oli Davis, Luke Owen and the WrestleTalk staff!