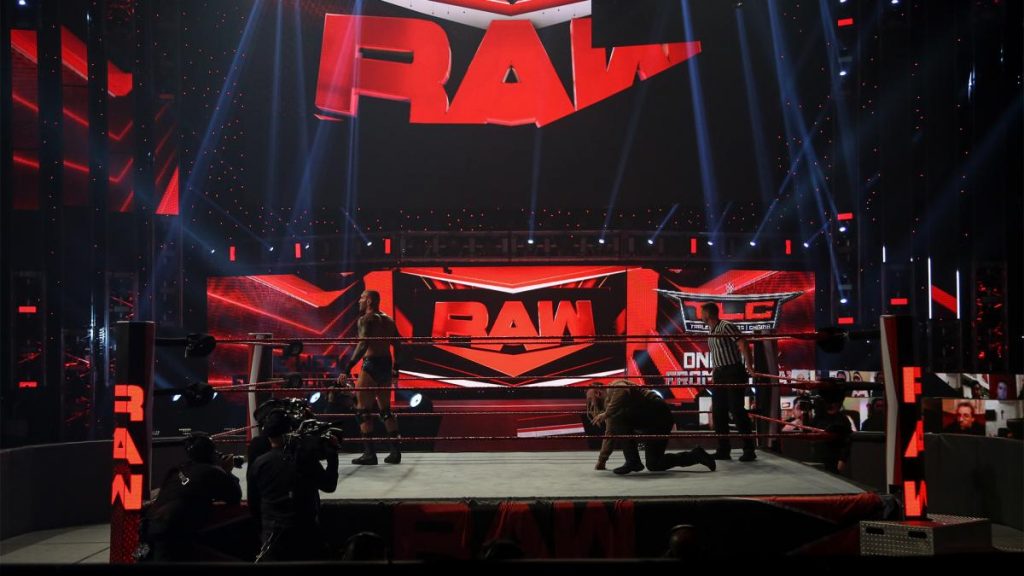 If you watched Raw last night, you will have seen that the Fiend was up to his spooky tricks once again, as he was able to teleport himself underneath Randy Orton, where previously his Bray Wyatt alter-ego previously lay.
Orton and non-fiend Wyatt faced off in the main event of the show, and it seemed as though Orton had the match won after he hit Bray with an RKO just as the arena lights began to turn off, and the ThunderDome screens went black.
According to RingsideNews, the way WWE pulled off this piece of trickery was that they filmed the Fiend attack on Randy before the show, and then streamed it to our screens at home once all of the fans watching from the ThunderDome had their feeds cut so that no-one would see any "magic" happening.
While the lack of fans in the arena has of course detracted from some of the viewing pleasure, it has at least allowed the Fiend character a lot of opportunities to show off his repertoire of magic tricks. I'd say he's about to pull a rabbit out of a hat, but poor Rambling Rabbit is probably dead.
What are your thoughts on the above story? Let us know in the comments on Twitter or Facebook.