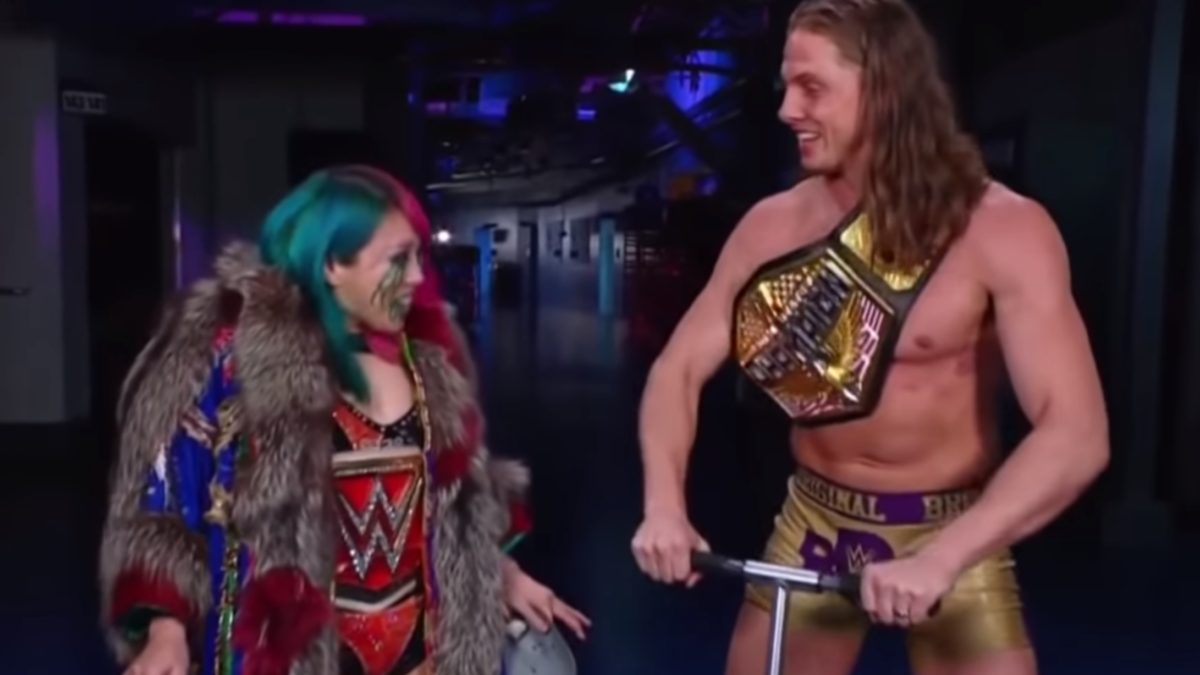 Details have now emerged regarding what WWE United States Champion Riddle was supposed to say during his botched promo on Raw last week.
Riddle forgot his lines and simply said "I forgot what I was going to say" before walking out of shot, leaving Asuka bewildered.
As per Fightful Select, Riddle was supposed to talk about "everything from Mt Fuji to underground robot fighting in Japan".
There have been some conflicting stories about the apparent botch, but one thing that has remained consistent is Vince McMahon's reaction.
The report also notes that Vince McMahon found the segment hilarious, which is something that has been said by others previously, and that Riddle got "particularly high praise".
Asuka also received praise for her reaction and the surprised look on her face as the camera panned to her. McMahon was said to be happy with how it turned out.
What are your thoughts on the above story? Let us know in the comments on Twitter or Facebook.