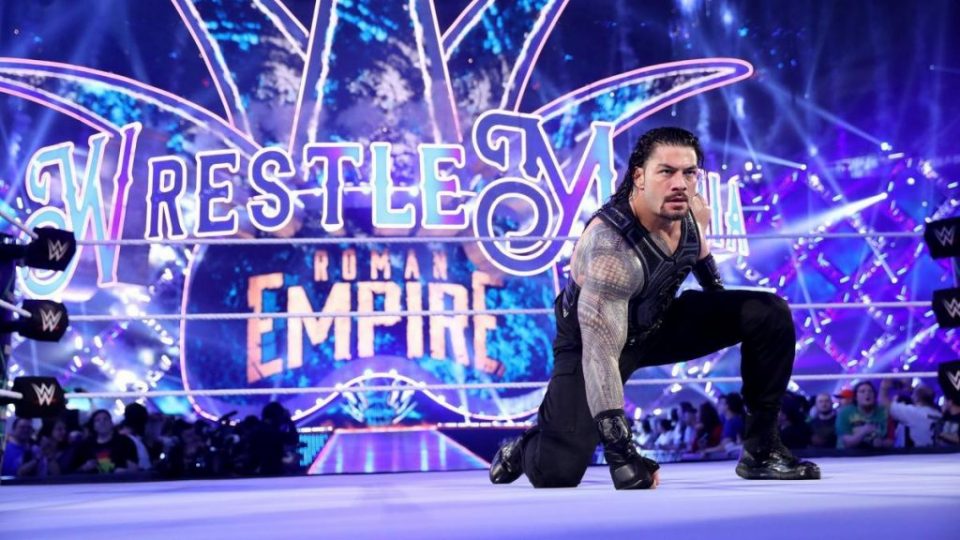 In the early hours of Friday morning it was reported that former WWE Champion Roman Reigns had told WWE officials he didn't feel comfortable working the WrestleMania 36 show due to the Coronavirus pandemic.
Due to his two battles with leukemia, with the latest ending just over a year ago, Reigns has a compromised immune system and would be at risk if he were to become infected with the disease. WWE doctors have reportedly closely monitored him.
In case people want to avoid spoilers, we won't be saying who will reportedly replace Roman Reigns in the Universal Championship match with Goldberg, but you can click here to find out.
While we all found out the news that Roman won't be working the "show of shows" this year on Friday morning, it has emerged that WWE officials actually found out a few days prior.
Fightful is reporting that the majority of WWE staff were made aware of Roman's desire to not work the show on Wednesday.
"We've been told that much of the crew involved found out that Roman Reigns wouldn't be participating on Wednesday."
While WWE higher-ups may have found out slightly sooner, this certainly wasn't good timing for WWE. The company had already taped all episodes of Friday Night SmackDown leading up to WrestleMania when the crew became aware.
This means that WWE officials had very little time to rearrange the order of the show ahead of last night's SmackDown. Perhaps this explains why WWE acted as if Goldberg and Roman Reigns will still go one-on-one at 'Mania.
In case you aren't aware, Roman isn't the only WWE star who has been pulled from 'Mania. Two current champions will also miss the show, and you can find out who they are by clicking here and here.