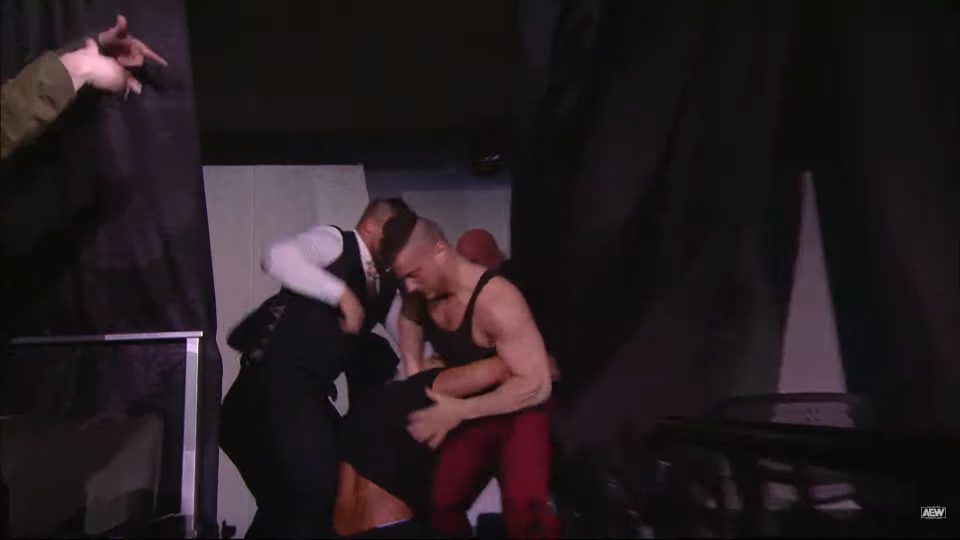 The identity of the man who went after MJF up in the crowd at the end of this past Wednesday's AEW Dynamite has been revealed.
Despite many believing it was an actual fan who attacked MJF, this isn't the case, as it was actually Frankie Kazarian of SCU.
This was revealed by Bryan Alvarez on Wrestling Observer Radio, who added that the reason it looked awkward – hence why many thought it was a fan – was because it wasn't planned and Kazarian used his own initiative to chase Friedman up into the crowd.
This came after MJF humiliated Cody with 10 belt lashes in the ring, but tested everyone's limits by nailing him with a low blow before scampering away.
Cody has a steel cage match on the February 19 episode of Dynamite against Wardlow, which is the final stipulation he has to fulfil to get a match against MJF at February 29's Revolution pay-per-view.