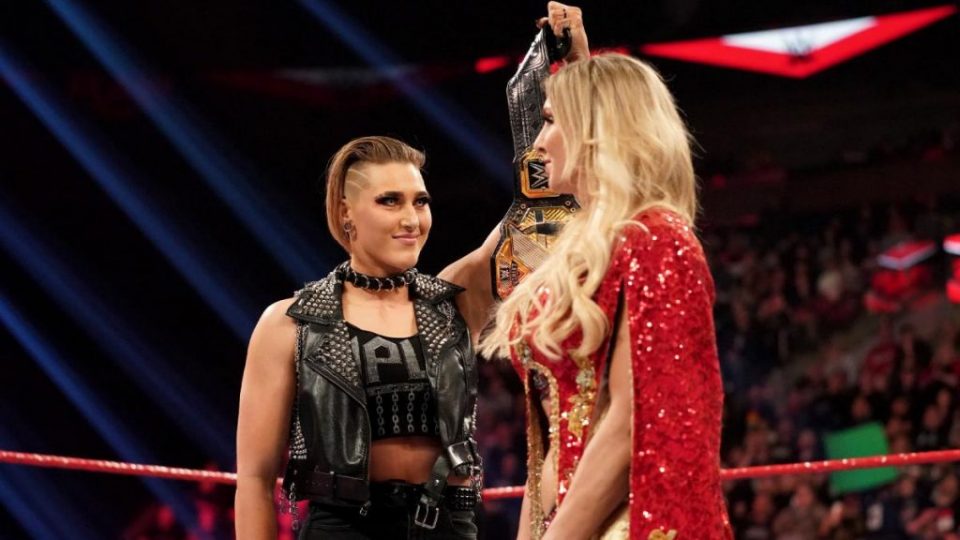 Last night at NXT TakeOver: Portland, Rhea Ripley successfully defended her NXT Women's Championship for the first time on the TakeOver stage against Bianca Belair.
After the match, Ripley was blindsided by former Raw, SmackDown and NXT Women's Champion Charlotte Flair. The 2020 Royal Rumble match winner then officially challenged Ripley to a match at WrestleMania 36.
It has been speculated that the decision to have Flair challenge Ripley and appear on NXT was suggested by the USA Network as a way to boost NXT's ratings.
However, "The Game" Triple H denied that the idea came from the USA Network during his post-TakeOver interview with Cathy Kelley:
"Actually, USA had no involvement in it, really at all. I believe that this was, to be honest, it was shocking to me when it was first mentioned to me."
Triple H would go on to credit his father-in-law Vince McMahon with coming up with the idea for Charlotte Flair vs. Rhea Ripley at WrestleMania:
"I believe that this was really just a decision from Vince's part on understanding where the other stories are going for the women.

"As you build forward on these things, you have opportunities where you look in a moment of time, and you go, does Charlotte go after [SmackDown Women's Champion] Bayley and Sasha Banks on that side? Does she move into that realm? Does she come after [RAW Women's Champion] Becky Lynch? All the things that you have sort of seen before, and you're looking to get fresh, and build and new. And I think you see that with Shayna Baszler going after Becky Lynch, and you see that in different ways on SmackDown with where they're going so this was a way of Charlotte Flair needing to be in that big epic role. I think it really had nothing more to do with that.

"I think people put too much stock into building up other things. It's easy to put your tinfoil hat on and start to talk about stuff, and I'm sure just even saying that, everybody will be like, 'Oh my God, there's no way they didn't…' Whatever, you believe what you want. It really comes down to that, this is good storytelling and that's what the goal is here, it's just really good storytelling across the board."
Are you excited to see Rhea Ripley vs. Charlotte Flair at WrestleMania 36? Let us know on Twitter.